Popular Japanese anime now in smartphone app! Main character is, believe it or not, keratotic plug!
In Japan, cartoon/mascot characters are in vogue.
Every day, many new characters are born such as
anime and manga characters as well as mascot characters designed to enliven sightseeing spots.
And some of them are based on rather queer concepts.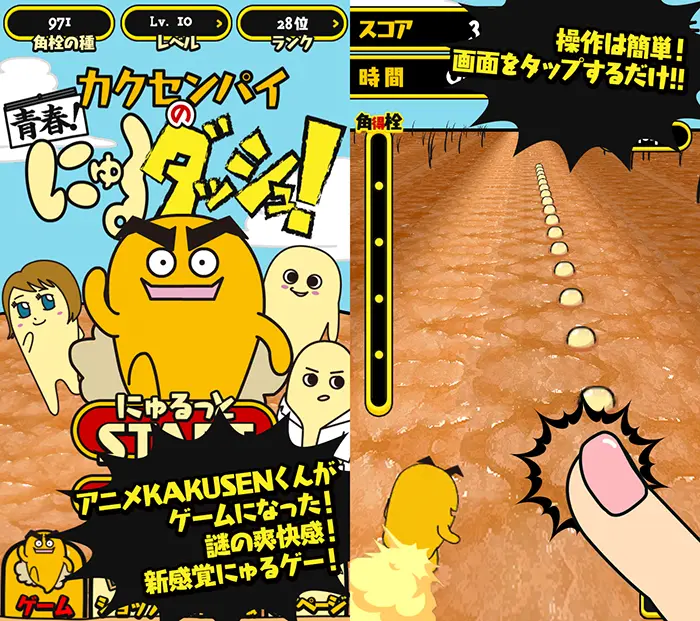 KAYAC Inc. released "Kakusenpai's Youthful Dream! NyuruDash!,"
an iPhone and Android game app featuring
a startling character designed after keratotic plugs!!
Keratotic plugs are the matter from skin pores on the nose and other parts of the body.
A player becomes a keratotic plug and runs on the skin!
Anybody can play this running game
by simply tapping on the screen with a finger
to make Kakusenpai attack enemies and avoid obstacles.
You don't even have to know Japanese.
Enjoy it!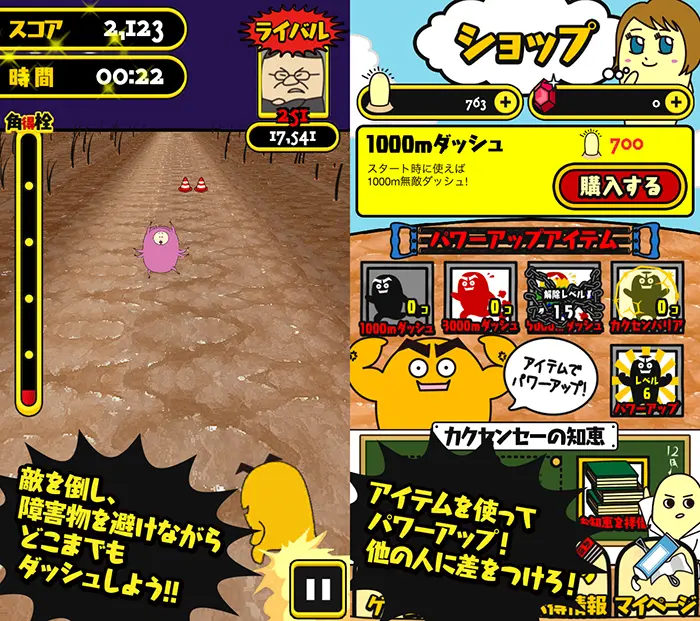 Click here for iPhone version! (free)
https://itunes.apple.com/jp/app/id717994554&mt=8
Click here for Android version! (free)
https://play.google.com/store/apps/details?id=com.kayac.kakusenkun