Social Network Games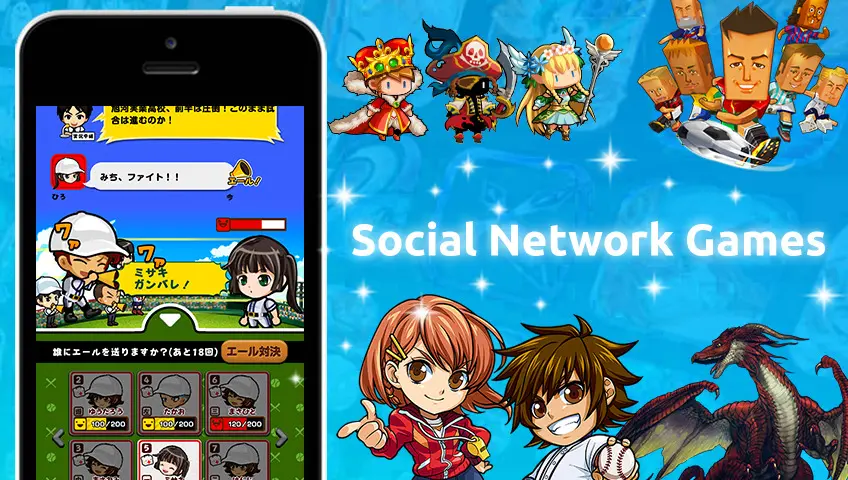 Games, for unrivalled friendships
We are devoted at KAYAC to the creation of games that provide completely new experiences to our players. With the concept of "friendship" forming the pillar of our ideal game experience, the pursuit of originality with the games we create is our neverending quest.
Friendship between users
Do you remember the names or nicknames of other users in games? KAYAC believes that remembering the names of other users is an indicator of friendship in games. Working with teammates to overcome obstacles moving toward a common goal makes your stronger. Finally, you reach your goal. We make games where you can experience such passionate, rough and somewhat tear-jerking friendship with teammates.
Friendship between users and management
KAYAC believes that "users work with us to create games" and actively creates opportunities to hear from users such as social events and suggestion boxes. By receiving not only positive opinions and encouragement, but also harsh criticism at times, has led to many functions being improved thanks to such opinions. It would be great if we could become a team in which management and users see eye-to-eye.
A management team serious about friendship
One of KAYAC's guidelines for action is to place importance on being "manga-like." Most people associate manga with words such as friendship, effort and victory. I don't think it is a coincidence that the first one of these is friendship. Working with a friend in an effort to reach a common goal is followed by victory. We work on the development of games based on the idea that everything begins with friendship.
Major games
Other games
© KAYAC Inc. All Rights Reserved.