Another great accomplishment from the Hyper Casual Game Team!
"Number Master", an action game launched in October 2022, has reached #1 in the Top free-to-play games ranking on the US Google Play store. Additionally, it is also currently ranked #2 in the US App Store.
This is the second title to reach #1 this year after "Draw Saber" reached #1 in April 2022.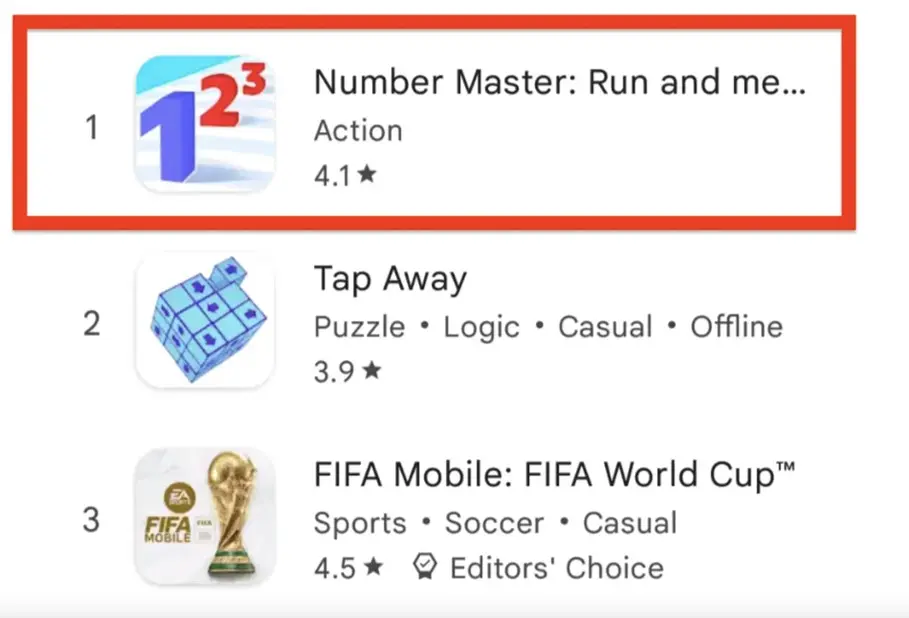 Ranking as on December 2, 2022, at 1:06 p.m. (Japan time)
"Number Master," KAYAC's 13th hyper-casual game, is a simple yet challenging math run game in which players grow while absorbing numbers smaller than themselves.
This game was inspired by the math game genre, which has been a growing trend in 2022. The game was created with the idea of maintaining super easy gameplay along with providing a rewarding experience like KAYAC's hit-game Ball Run, the sixth game in the series, another smash hit.
The familiar KAYAC-style hyper-casual creativity has also been refined and the accuracy of hits has also been greatly improved.
Check it out.
Overview of Number Master