Huge Hokage Rock appears in Roppongi during Golden Week holidays!?Naruto exhibition has finally started!
Naruto is a comic series first published in Japan in 1999
in Weekly Shonen Jump magazine.
After gaining high popularity both inside and outside Japan,
it completed in November 2014. The first Naruto exhibition titled
"Masashi Kishimoto's Naruto Exhibition" has been held
at Roppongi Hills in Tokyo starting Saturday, April 25.
KAYAC has supported not only the creation of the official website
but also designing and creating Naturo exhibition Roppongi Shinobi
no Sato (ninja village) website and app as special content for
additional enjoyment during the event.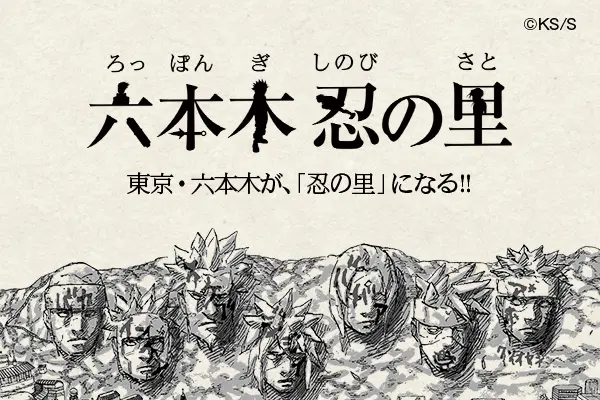 For limited time until Sunday, May 3, Metro Hat at Roppongi Hills
is transformed into a huge Hokage Rock using AR in the name of
"Genjutsu AR Hokage Iwa no Jutsu."
When visitors launch the app and hold their smartphone in front
of Metro Hat, they can see the image of Hokage Rock.
They can enjoy taking photos from various angles.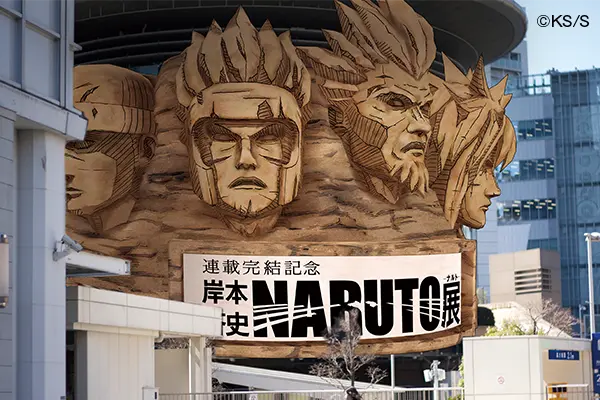 Scroll Stamp Rally is also held at photo spots throughout Roppongi Hills,
where visitors can take pictures with Naruto characters.
They can collect scrolls by scanning QR codes with their smartphones
at the photo spots.
By collecting scrolls, they are qualified to take Chunin test for
Roppongi Shinobi no Sato.
Among those who pass the test and successfully become a Hokage candidate,
a person selected by lottery will get an opportunity for his/her likeliness
to appear in the app and official website as a Hokage Rock.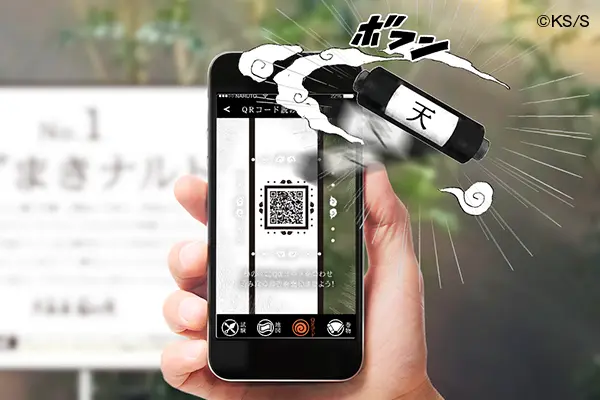 During the period, restaurants at Roppongi Hills offer
Konoha Gakure no Sato menu in collaboration with Naruto exhibition.
KAYAC supported restaurants in naming their menus.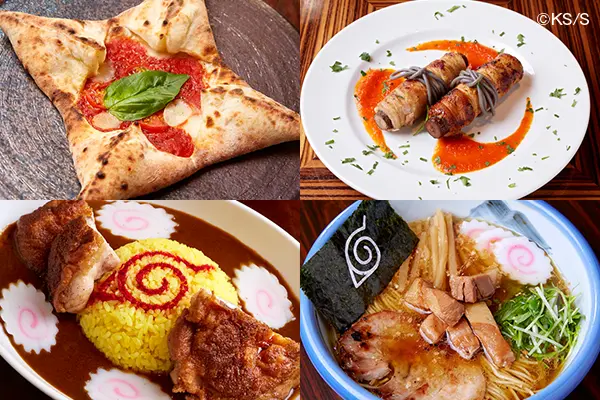 All members of the production team put energy with love of Naruto
for the creation of this content, as we did with the official website.
Why don't you come and experience the world of Naruto in Roppongi,
which has transformed into Shinobi no Sato, during the Golden Week holidays?
Roppongi Shinobi no Sato (ninja village) website
http://naruto-ten.com/special/shinobinosato/
Masashi Kishimoto's Naruto Exhibition
http://naruto-ten.com/
*What is Naruto?*
Naruto is a manga series published in Japan for 15 years since September 1999.
The leading character Uzumaki Naruto aspires to become Hokage, the strongest ninja.
The story became highly popular in the world. It has been read
in more than 35 countries and regions, and more than 200 million copies
have been sold worldwide including Japan. It has entertained fans
in the world in various forms such as TV animation and action games.
■Overview of Masashi Kishimoto's Naruto Exhibition
Tokyo
Sat, April 25 – Sun, June 28, 2015
See the official website for open hours.
Open every day during exhibition
Mori Arts Center Gallery, 52nd floor (Roppongi Hills)
Osaka
Sat, July 18 – Sun, September 27, 2015
Osaka Culturarium at Tempozan (next to Kaiyukan aquarium)