KAYAC launches new program to have employees' portrait drawn by manga artists
KAYAC launched a new program.
Whenever we exchange business cards, people always give a comment about our manga cards. Here is another, even more surprising story.
KAYAC decided to secure a budget to allow several KAYAC employees every year to ask their favorite manga artist to draw their portrait.
"My favorite manga artist draws my portrait."
Merely having the business card would make employees feel like working harder.
This program, though for only several employees every year, will be a big present that makes them very happy and that becomes a good memory in their lives.
In 2013, the following employees got the dream manga business card!
Drawn by Mr. Ikegami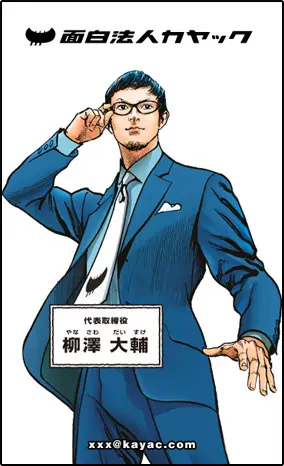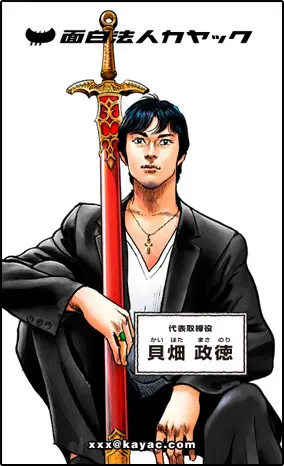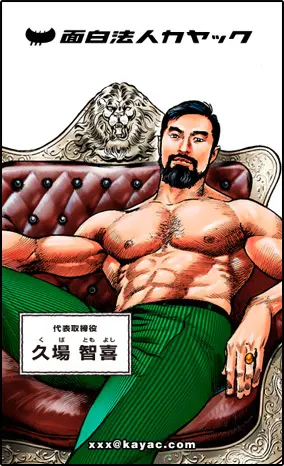 Daisuke Yanasawa Masanori Kaihata Tomoyoshi Kuba
Roichi Ikegami, famous for Sanctuary and LORD:
Many employees including three KAYAC representatives are charmed by Ikegami's illustrations. After drawing the illustrations for KAYAC's company brochure, Ikegami painted a picture celebrating KAYAC's 15th anniversary.
Based on the painting, we created manga business cards of KAYAC's three representatives.
Drawn by Mr. Mita
Norifusa Mita, famous for Dragon Zakura, Suna no Eikan, and Investor Z:
Masashi Kijima, director of KAYAC's social game Bokura no Koshien! series and a keen reader of Mita's baseball manga Suna no Eikan, had his portrait drawn by Mita.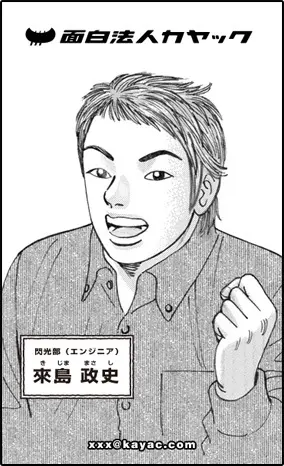 Drawn by Mr. Wada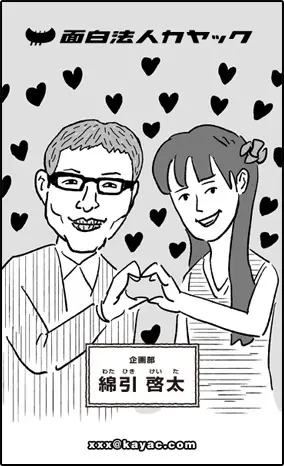 Radio Wada, a writer of gag strips:
Radio Wada is familiar to us because he has drawn a manga in the motif of KAYAC.
KAYAC Director and idol lover Keita Watahiki had him draw a portrait with an idol he loves.
Thank you Mr. Ikegami, Mr. Mita, and Mr. Wada!