KAYAC and Komatsu collaborate in smart construction business, and releases the new service "Kom Eye AR"
Rress Releases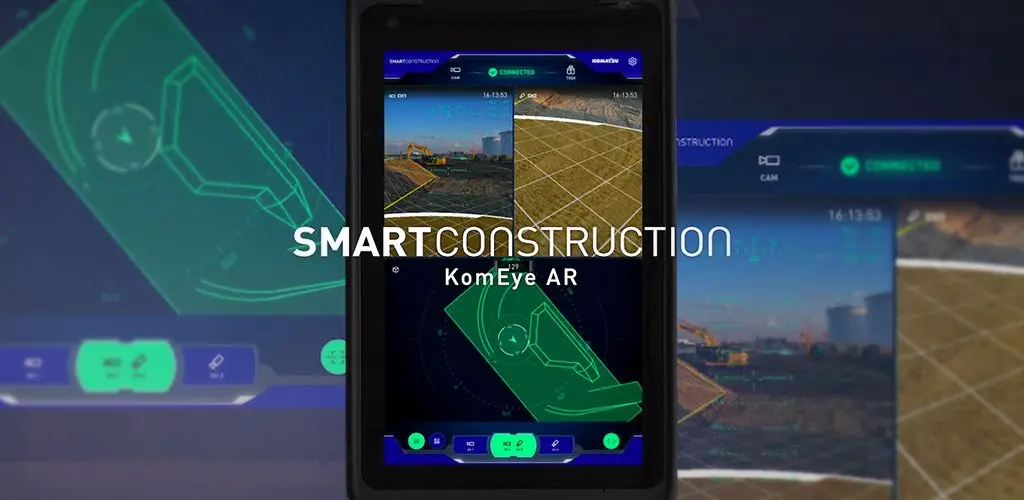 KAYAC Inc. has decided to collaborate in overall planning and development in the smart construction promoted by Komatsu. Currently, KAYAC and Komatsu are co-developing the new smart construction service "Kom Eye AR", and planning to introduce it to the market in August.
The relationship of Komatsu's smart construction business and KAYAC
Since 2015, Komatsu has linked various information related to construction site personnel and material (equipment, soil etc.) with ICT and developed smart construction as a solution business for increasing construction site safety and productivity. By the end of June this year, smart construction has been introduced to over 5,500 construction sites across Japan.
KAYAC's involvement in Komatsu's smart construction until now has consisted of planning and developing a smartphone app prototype that uses the cutting-edge AR technology "Tango". The app includes highly practical functions for construction sites such as generating a 3D model of the complete design aspect as AR inside the landscape to visually check its construction progress.
The new service "Kom Eye AR" planned and developed with KAYAC
KAYAC and Komatsu are currently co-developing the new service "Kom Eye AR" which is slated for market introduction in August. The service is featured in Komatsu's new ICT hydraulic pressure shovel "PC200i-11" which has been launched last year.
Based on the prototype app technology mentioned above, "Kom Eye AR" is a new service that links 3D model data of design aspects with video images taken by the stereo camera or, more to say, eyes of the construction machinery. It contributes to the increasing of customer's construction site safety and productivity mainly via three functions.
AR display of 3D design aspects
Displays a real time AR rendition of stereo camera video images and 3D model data of design aspects on the tablet screen inside the cab (driver's seat). This allows the operator to proceed his/her work while intuitively checking whether the construction is progressing according to its design. A tablet inside the cab.

Display of construction machinery status
Allows the operator to check the current position, direction and posture of the equipment machinery on the construction drawing via a 2D mini-map and HUD display.

Data integration
Enables downloading and displaying of the latest 3D design drawings and model data by connecting the tablet to SMARTCONSTRUCTION CLOUD.
With "Kom Eye AR" as the starting point, KAYAC will continue collaborating in Komatsu's smart construction business using its software technology and knowhow. Furthermore, utilizing its unconventional and unique perspectives, KAYAC will continue to promote improved customer experiences and contribute to realizing Komatsu's "Construction Site of the Future".
##"Kom Eye AR" screen image
*Currently in development
"Kom Eye AR" introduction video