Lobi Cup online event plan that revitalizes the PVP game community now available! Hearthstone Lobi Cup will be held on January 28!
Rress Releases
KAYAC Inc. (head office: Kamakura, Kanagawa; Representative Director and CEO: Daisuke Yanasawa; TSE Mothers: 3904) announces that Lobi - Chat & Game Community smartphone game community service run by KAYAC will start offering Lobi Cup online event plan that revitalizes the PVP game community. The second Hearthstone Lobi Cup will be held on Saturday, January 28, 2017.
Official Website : https://vs.lobi.co/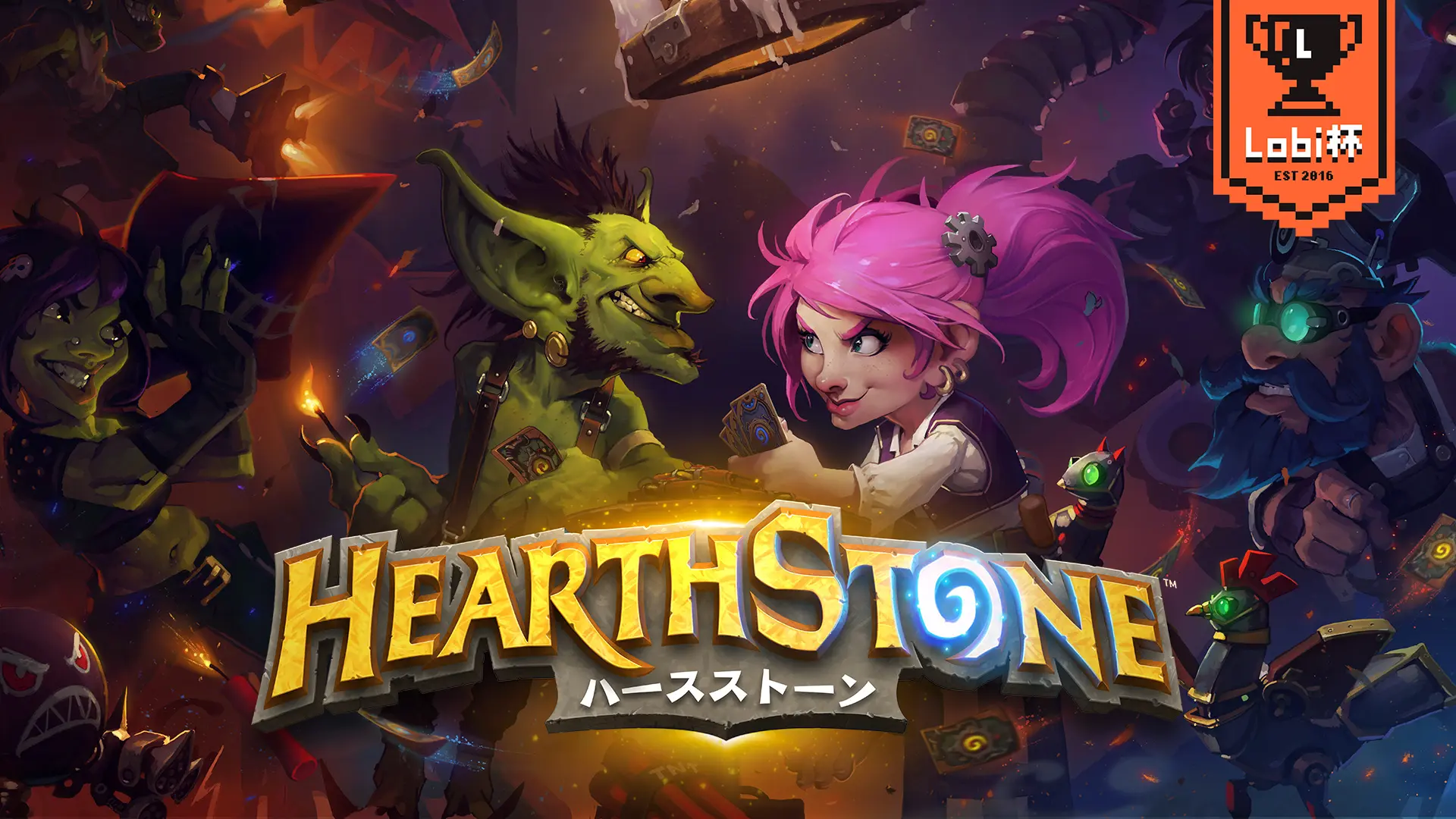 * Hearthstone is a strategic card game developed and run by Blizzard Entertainment.
Lobi Cup is an online event plan for users to invite game players through Lobi and hold a PVP game tournament.
This plan provides game players with the opportunity to try their wings in a game that they normally play. Players can join online for free. Through an event, players can meet and communicate through chat with each other, which will revitalize the core gamer community. Supporting live broadcast of top battles of the tournament, it allows players who do not join Lobi Cup to watch battles.
According to a survey of participants of the first Hearthstone Lobi Cup held on Friday, December 23, 2016, 100% users said that they want to participate in the tournament again and about half of users said that they had new friends.
Lobi Cup is held using the special Lobi Tournament function for smoothly running a tournament from calling for participation to managing the tournament chart. Without the need to implement SDK, Lobi Tournament offers auto updates on a tournament chart and an environment where users can review who they are playing with and contact their opponents through private chat."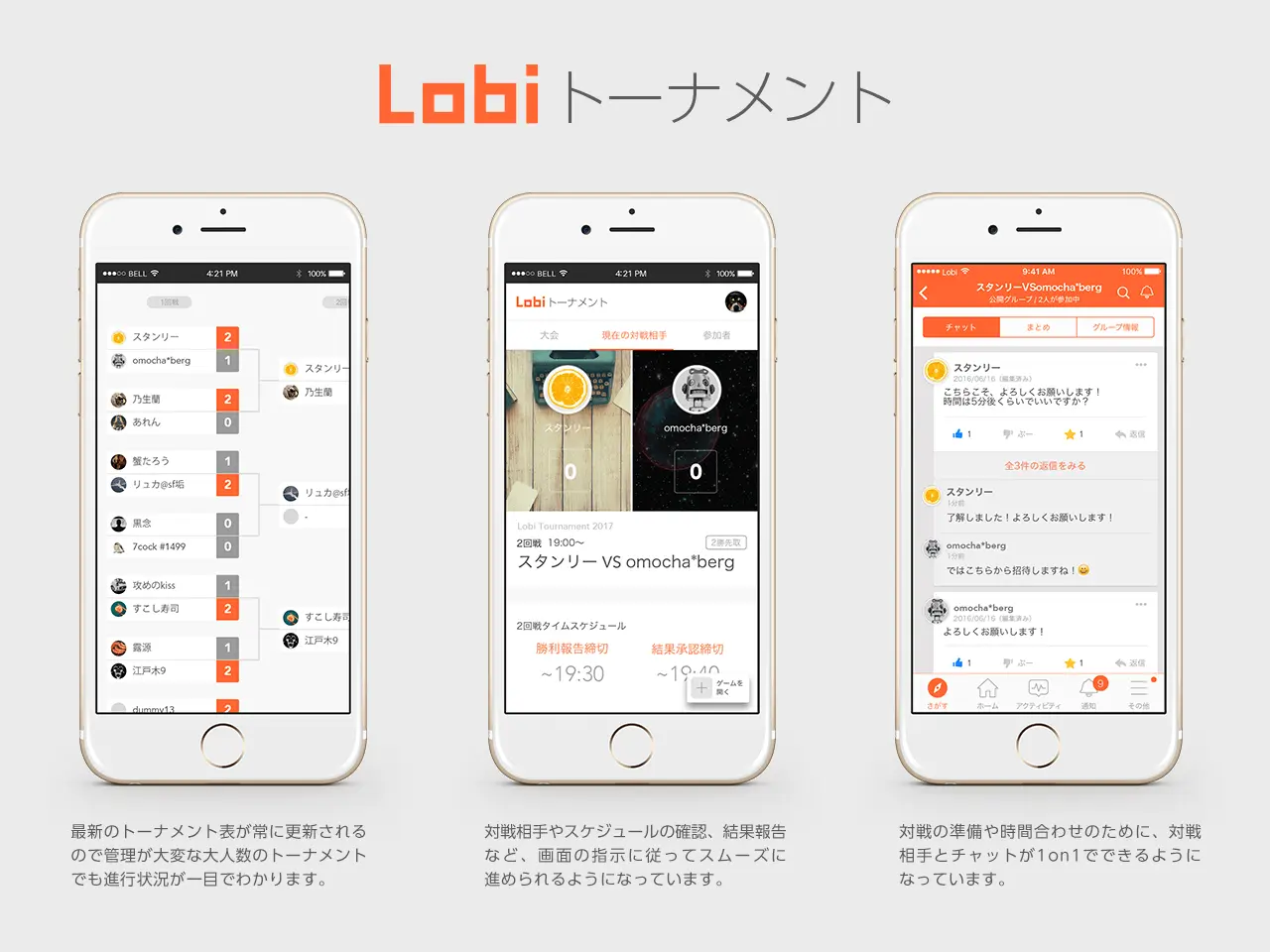 Through this, Lobi will further contribute to providing valuable service to game developers by boosting the excitement for PVP game users.
【2nd Hearthstone Lobi Cup summary】
■Game title
 「Hearthstone」(Blizzard Entertainment, Inc.)
■Date/time
 2:00 - 10:00 p.m., Saturday, January 28, 2017
■Entries accepted
 6:00 p.m., Thursday, January 12 - 12:00 p.m., Saturday, January 28, 2017
■Check-in period
 12:00 - 1:00 p.m., Saturday, January 28, 2017
■URL
 https://vs.lobi.co/competition/hearthstone_2
【About 「Lobi」】
Lobi is a group chat service for game players released in App Store and Google Play in December 2010. It offers private chat for communication with guilds an friends in a game and an open community for interaction among game players. It holds game developers' official events including offline gatherings and tournaments. Lobi chat SDK is also available for adding chat function to games and official communities linked with a game app.
URL
https://web.lobi.co/ (Lobi for Browser)
App download
App Store
Google play
Compatible models
Supporting smartphones with iOS7.0 or higher, or AndroidOS3.0 or higher
Price
App for free (partially charged)
*Packet fee is required to use the application.
Overview of KAYAC
| | |
| --- | --- |
| Company name | KAYAC Inc. |
| URL | https://www.kayac.com/en |
| Location | 2nd Floor, Kamakura Syunjyu Square, 2-14-7 Komachi, Kamakura-shi, Kanagawa, 248-0006 Japan |
| Established | January 21, 2005 |
| Representative Directors | Daisuke Yanasawa, Masanori Kaihata, Tomoyoshi Kuba |
| Our business | Fun-loving creative business |