First time in Japan!? General shareholders meeting and brainstorming at Buddhist temple
Cold wind still blew, but we started feeling the spring breeze.
Today, KAYAC Inc. held its 10th general meeting of shareholders
at Kencho-ji Temple, the oldest zen temple in Japan.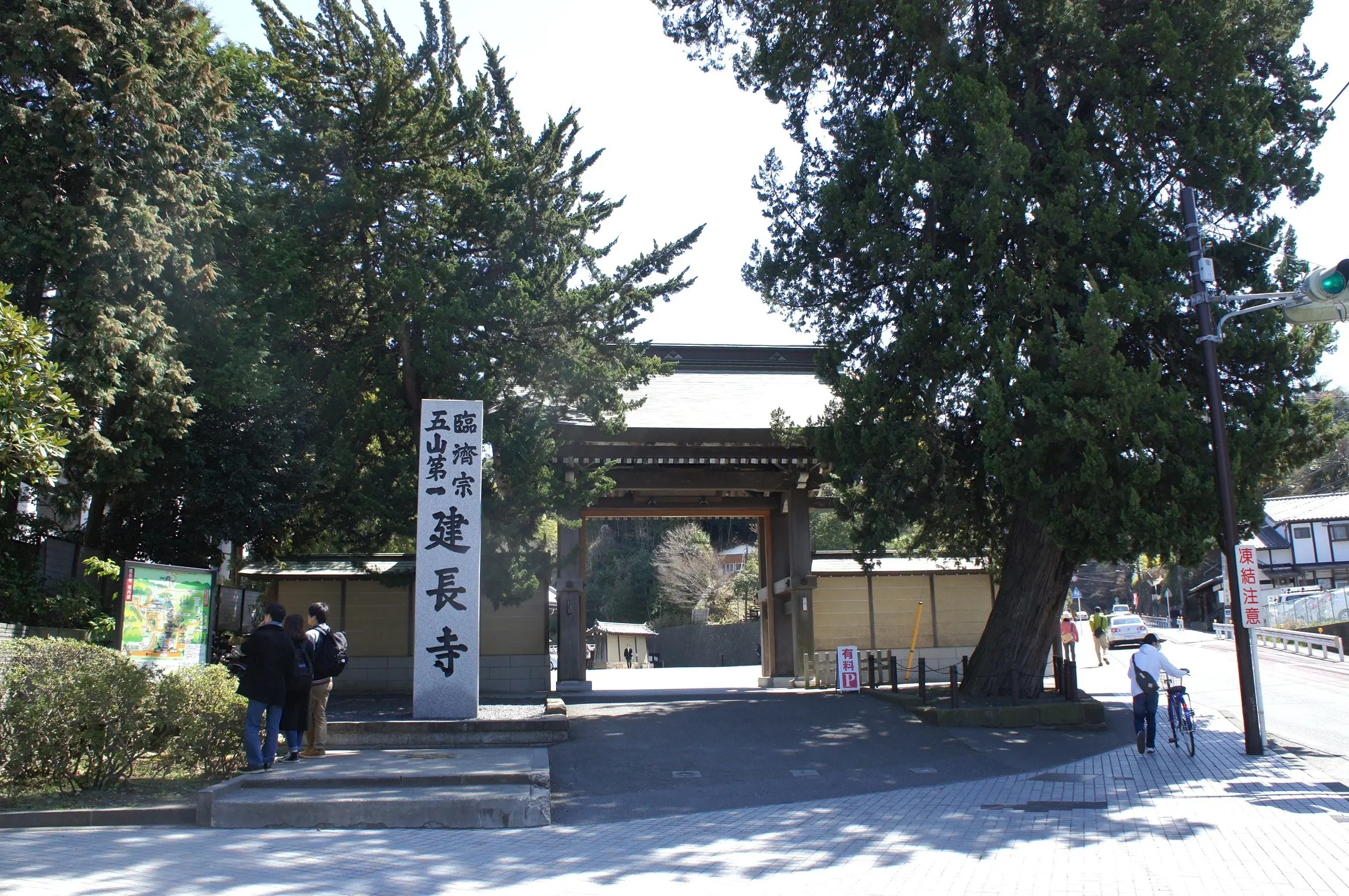 The first thing we saw after taking our shoes off and entering
the temple was the exhibit of KAYAC's works.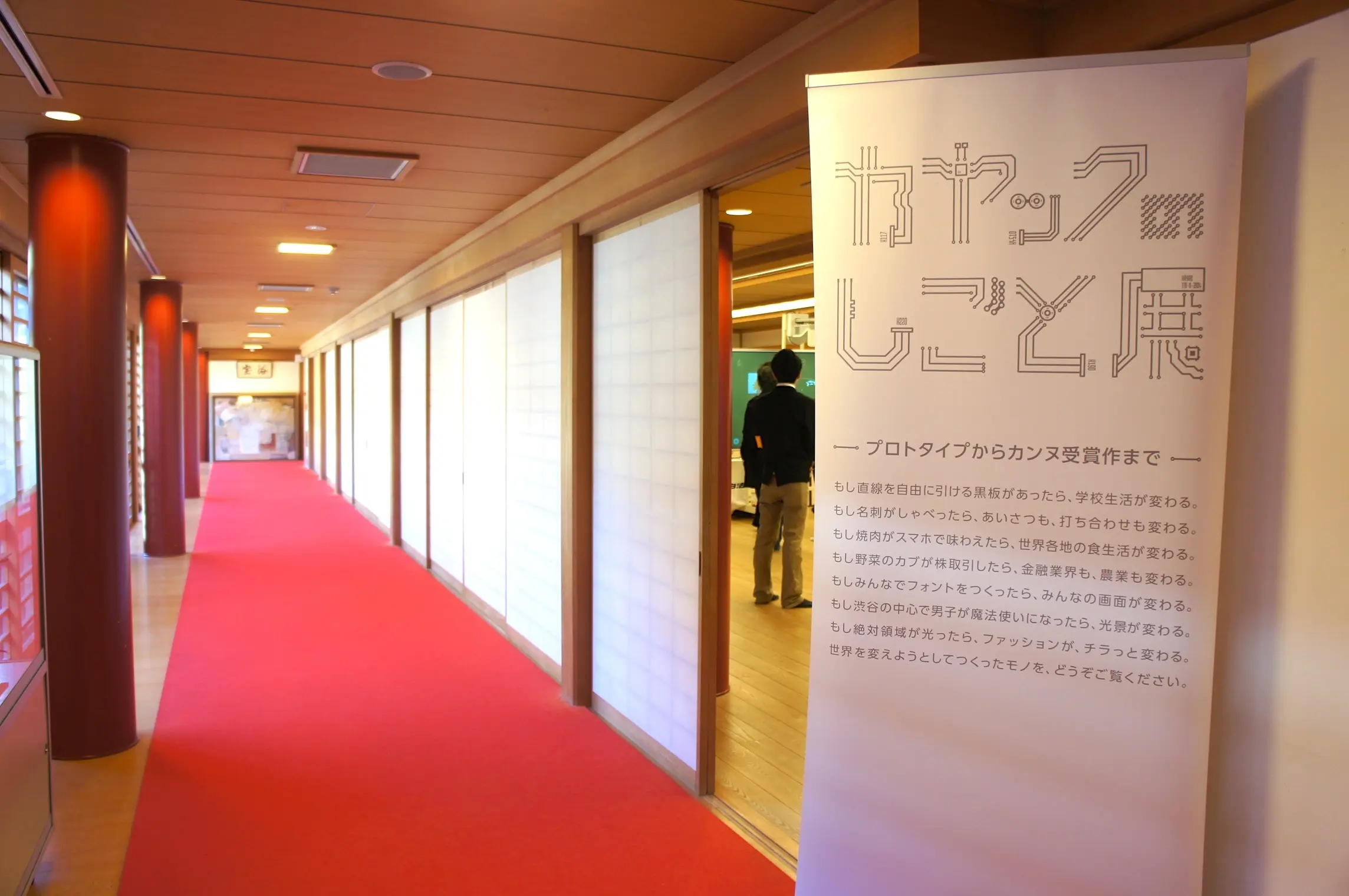 "Fun-loving" shareholders were already trying services developed by KAYAC.
KAYAC calls its shareholders "fun-loving shareholders,"
regarding them as colleagues who create KAYAC together.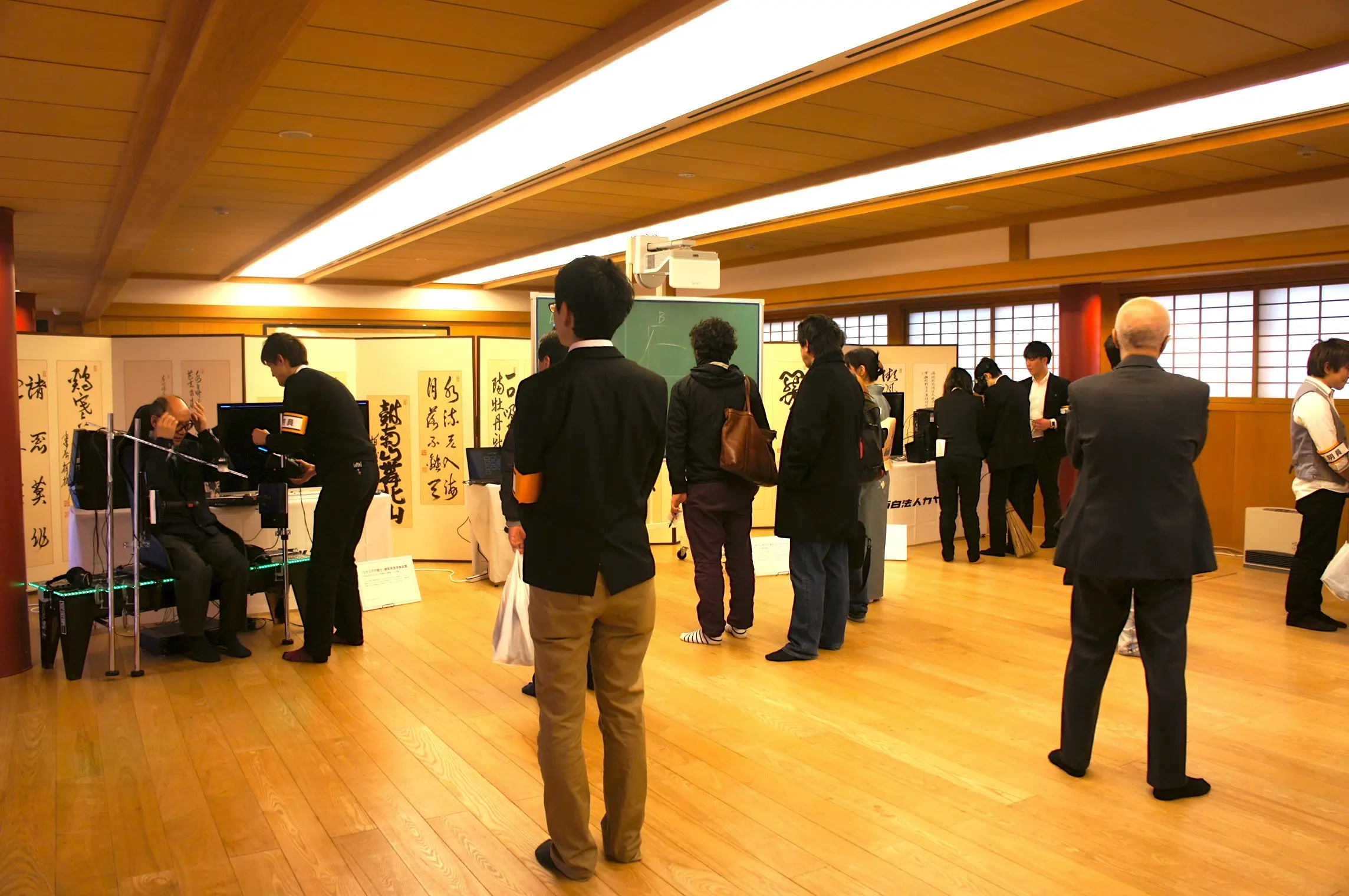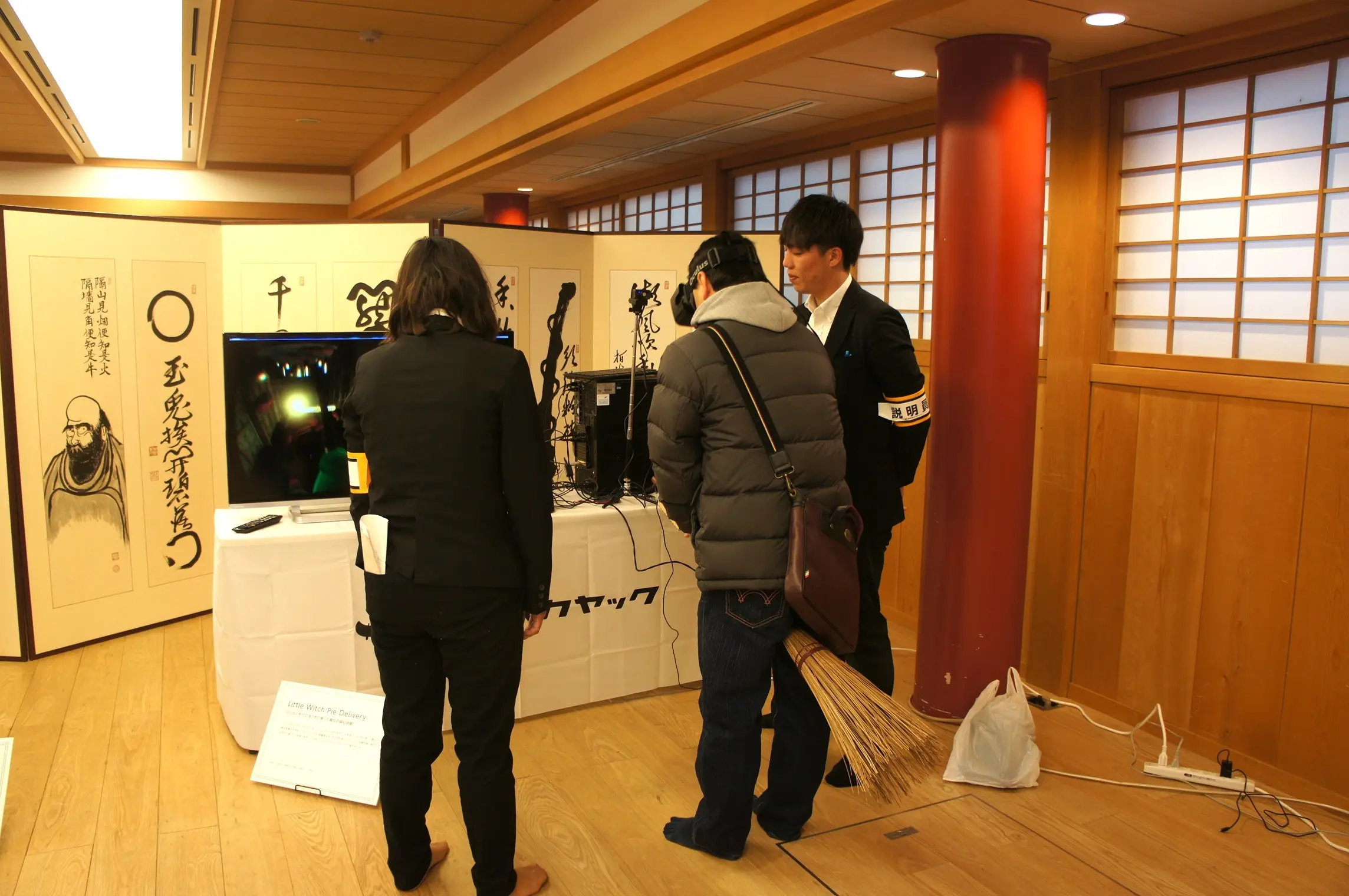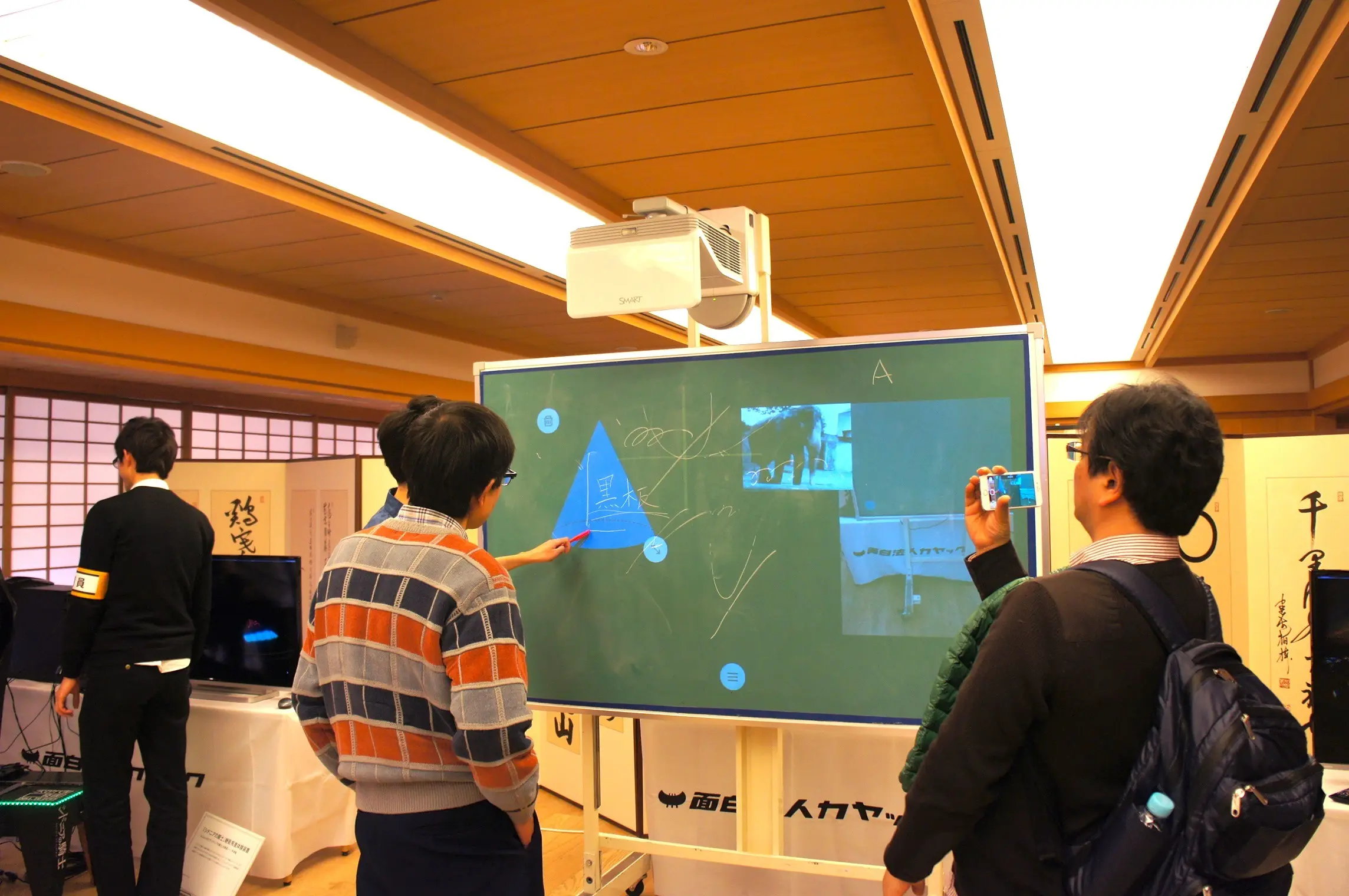 ……
At 1:00 p.m., a general shareholders meeting
started in a large tatami room.
It began with greetings from CEO Yanasawa, which was followed
by the report of KAYAC's business for the 10th term and
vote of confidence.
Toshiki Sada, who had served as KAYAC's auditor for four years,
resigned from his position effective today.
He gave a warm comment: "People at KAYAC are all serious and
good guys. They seem eccentric, but they follow the rules."
As a relaxed mood spread throughout the venue,
KAYAC announced the "fun-loving shareholder" system.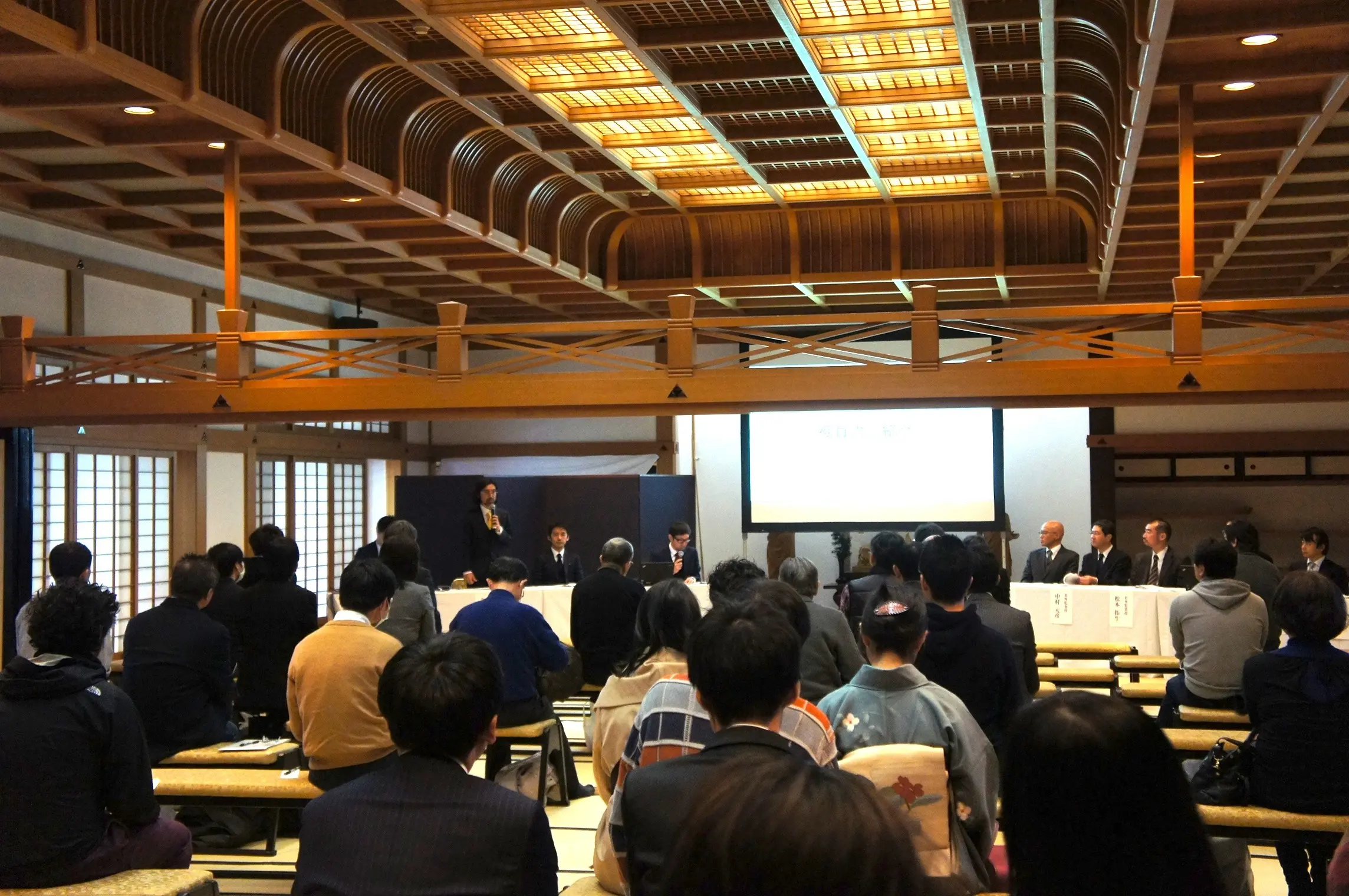 This scheme was created to invite shareholders
to join employees in creating KAYAC.
First program in this system is "shareholders meeting"
online community allowing shareholders to share ideas.
https://kbns.kayac.com/
Shareholders can freely give ideas through brainstorming
based on a monthly theme presented by KAYAC.
The second is "All Shareholders Become HR Staff" program.
http://www.kayac.com/ir/kabujinji/
This program encourages shareholders to refer people for jobs at KAYAC.
This idea was developed based on the "All Employees Become HR Staff"
project launched last year, which invites all employees to join
recruiting activity.
……
After the general meeting, we held a workshop to help shareholders
understand KAYAC's culture through brainstorming.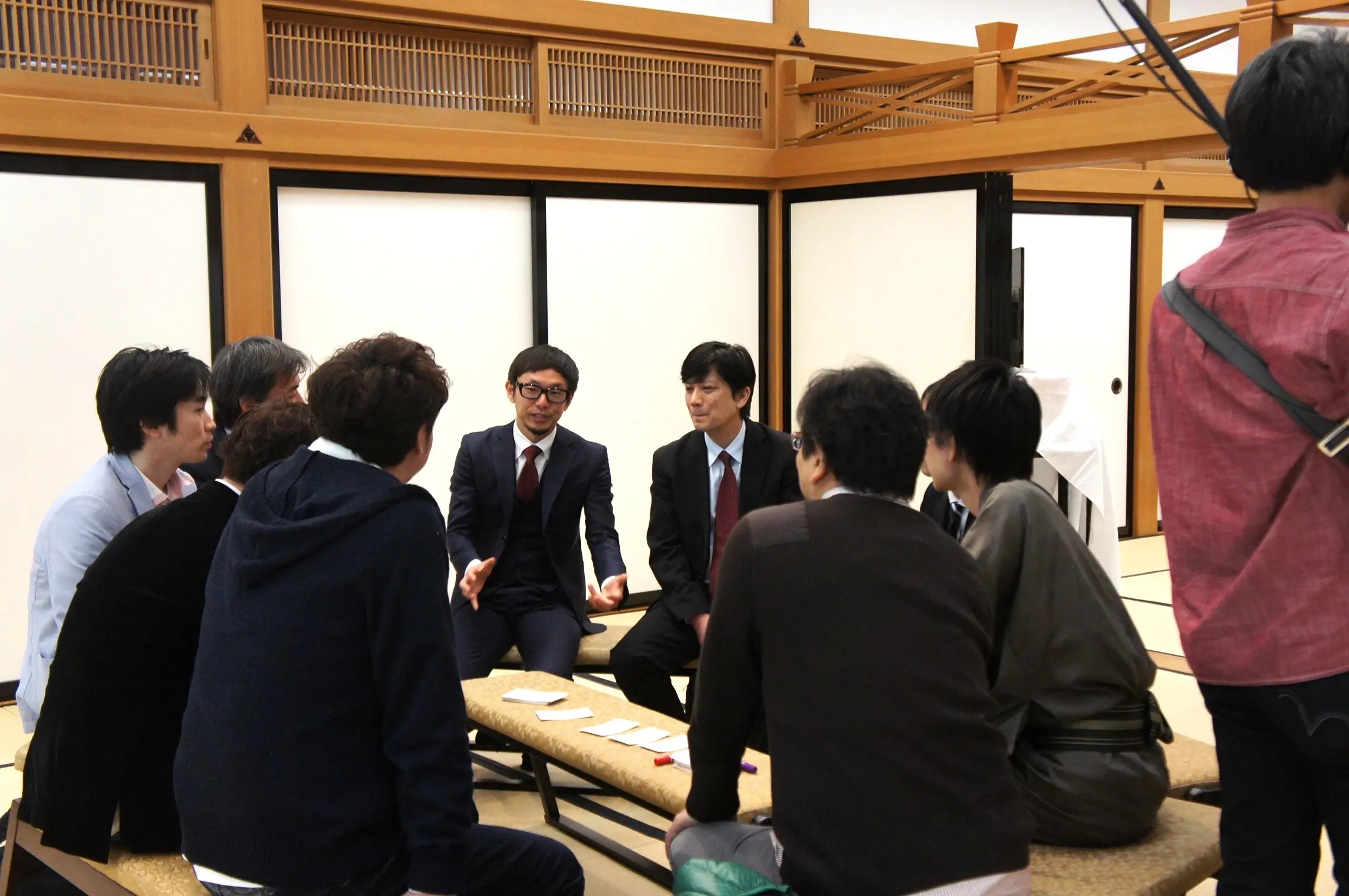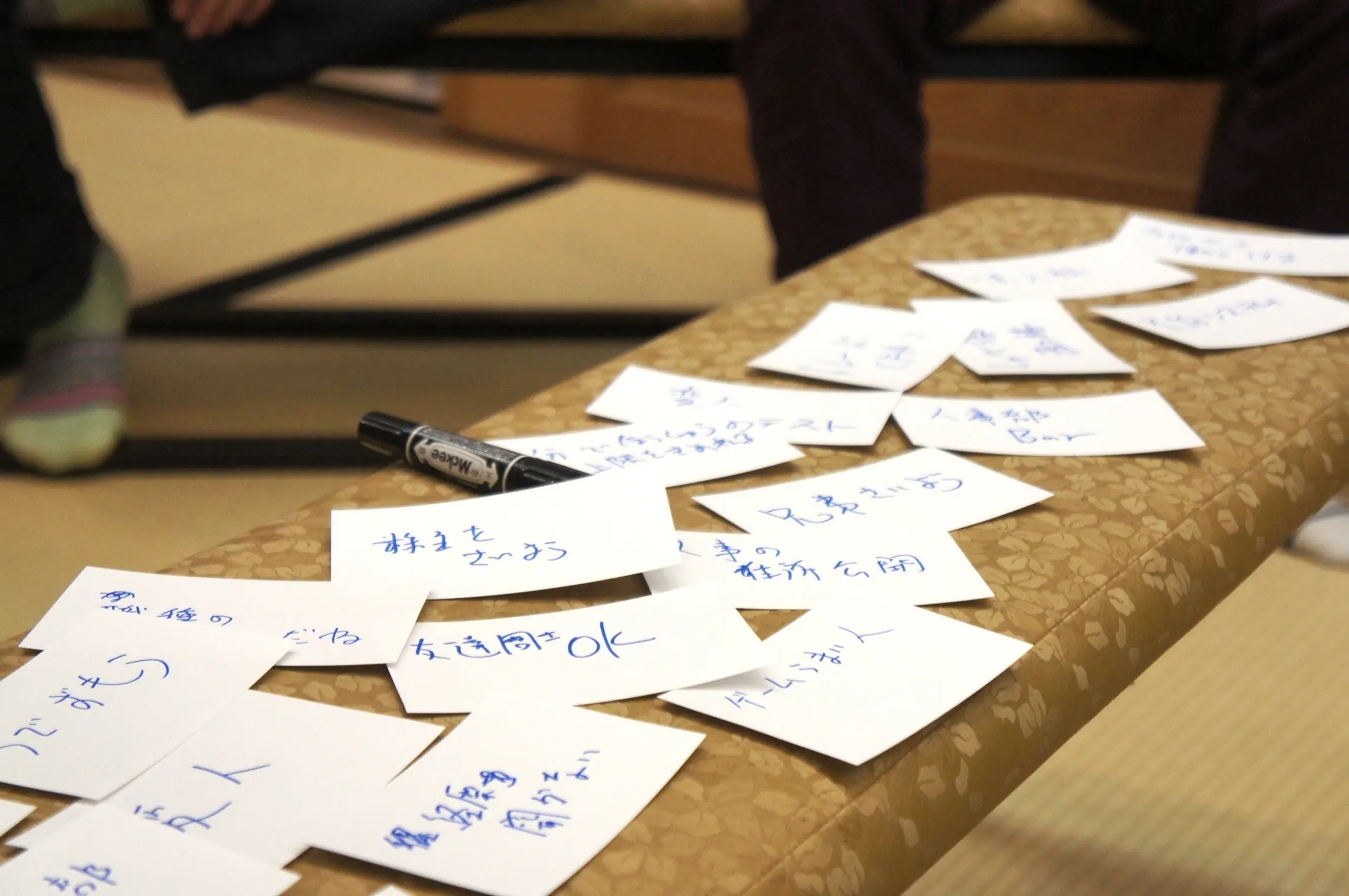 The theme was "how to recruit more employees."
Employees and shareholders formed teams, sat in circle,
and had brainstorming.
First, shareholders were shy about speaking up.
But eventually, some people started giving ideas,
which elicited laughter here and there
In the short twenty-minute brainstorming, people came up
with many fun ideas such as "kabe-don (how tough guys show
their love) recruiting," "nanahikari (capitalizing on the
fame of parents) recruiting," and even "zazen meditation
recruiting" getting an idea from the venue of the meeting.
Some of these ideas from brainstorming could actually be
employed for business.
We hope that fun-loving shareholders consider KAYAC
as their own issue and become actively involved in our business.
KAYAC will create schemes to help them join us without hesitation.