Godzilla coming to Japan again!? Shin Arima operation starts on Tuesday December 13!
"Shin Arima is released on Tuesday, December 13, special web content for the GI Racing Arima Kinen to be held at Nakayama Racecourse on Sunday, December 25. The content was created in collaboration with the movie Shin Godzilla!
KAYAC Client Work produced the special web content Shin Arima.
It's fun! Experience Shin Arima with Shin Godzilla's battle that excited people all over Japan this summer!"
 
【Highlight 1】 Avoid Godzilla's attack, get anticoagulants, and reach the goal!
The main content consists of three stages following the path that Godzilla took in Japan: (1) Operation to defend drainage area, (2) Operation to intercept attack on Tokyo metropolitan area, and (3) Final battle at Nakayama Racecourse. Tactically avoid Godzilla's attacks from everywhere, collect the bottles of anticoagulants, and try to freeze Godzilla!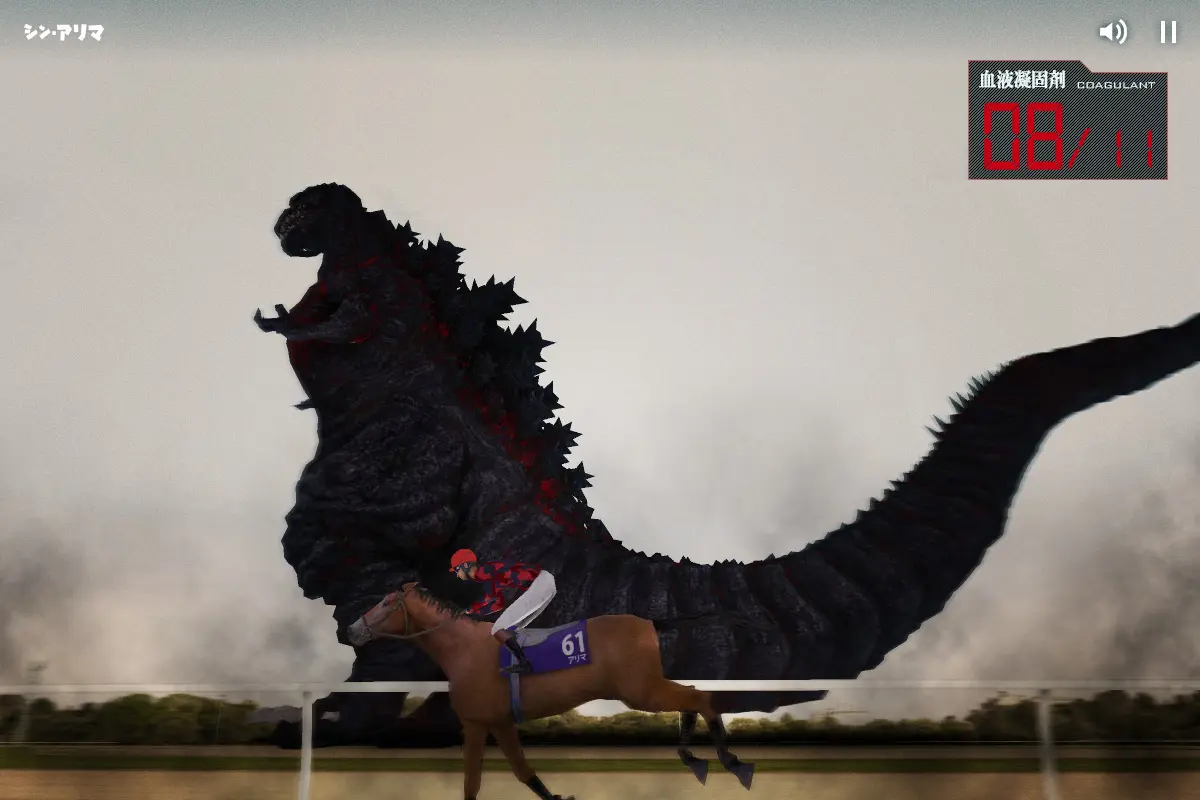 【Highlight 2】 Featuring popular voice actors! Train the fine horse Arima with 12 animals!
12 Animals gather at the giant disaster countermeasure Nakayama branch to perform Godzilla freeze operation. As trainers with special capabilities, they help the fine horse Arima improve its skills.
12 adorable animals' characteristics and moves were reproduced supervised by Animal Planet. The animals were voiced by popular voice actors such as Yoshitsugu Matsuoka, Kana Ueda, and Aya Suzaki.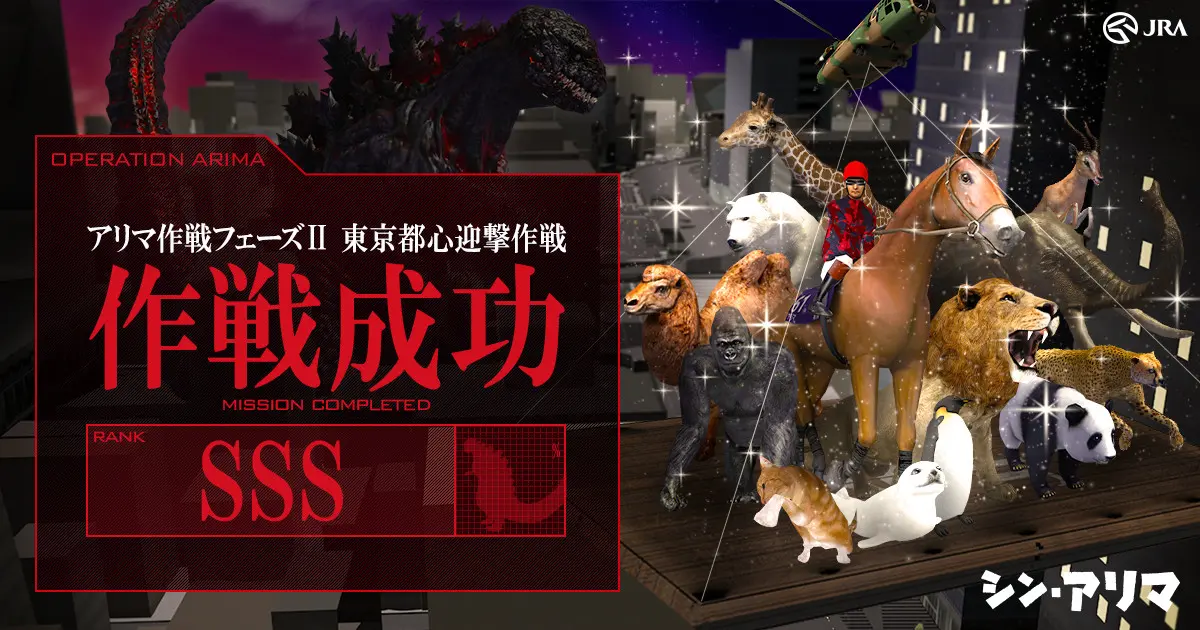 【Highlight 3】 Exclusive Godzilla 3D digital figure giveaway!
One person selected among those who share the race result will get 50,000 yen. All the players who successfully cleared all the races and froze Godzilla will get a main visual wallpaper. In addition, a special wallpaper and full-CG Godzilla 3D digital figure will be released depending on the total amount of anticoagulants given by all users.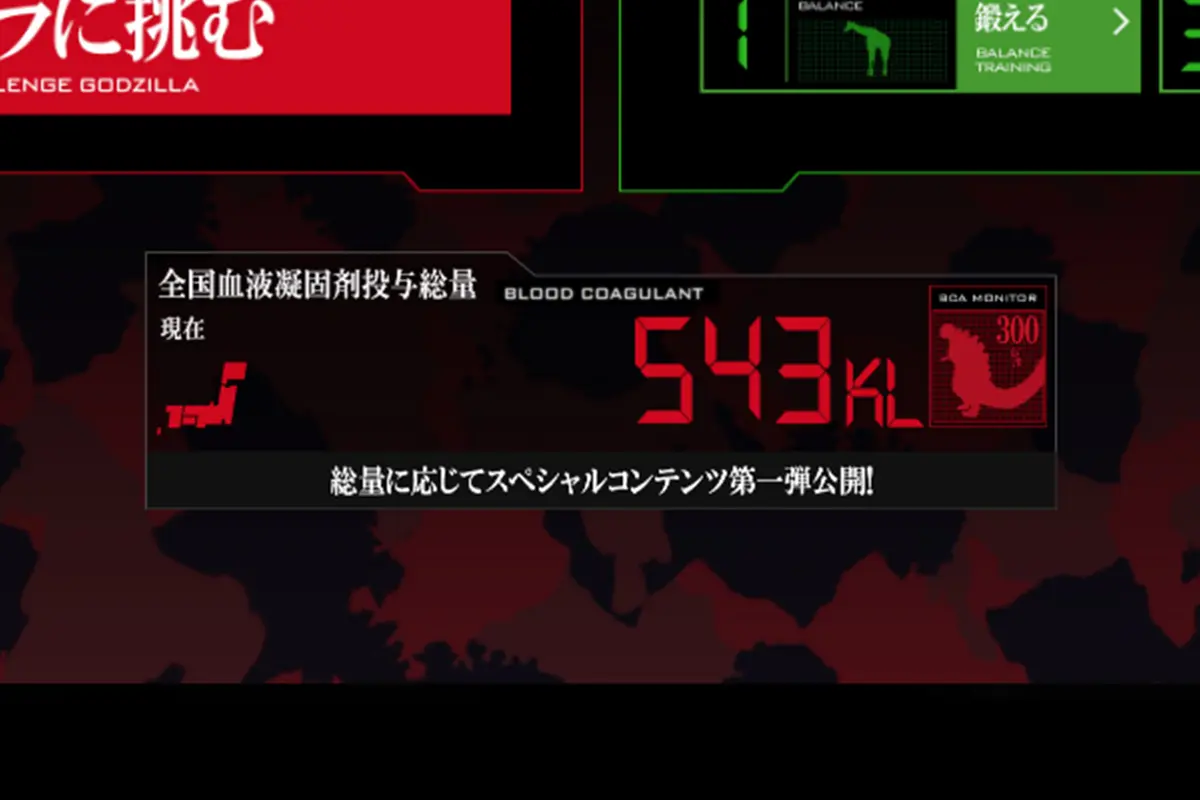 Enjoy Shin Arima! It's only available for two weeks starting today.
Special WEB content『Shin Arima』
https://shin-arima.jp