Now a robot arm appears! The second part of the project to expand the zettai ryoiki is the Arm Skirt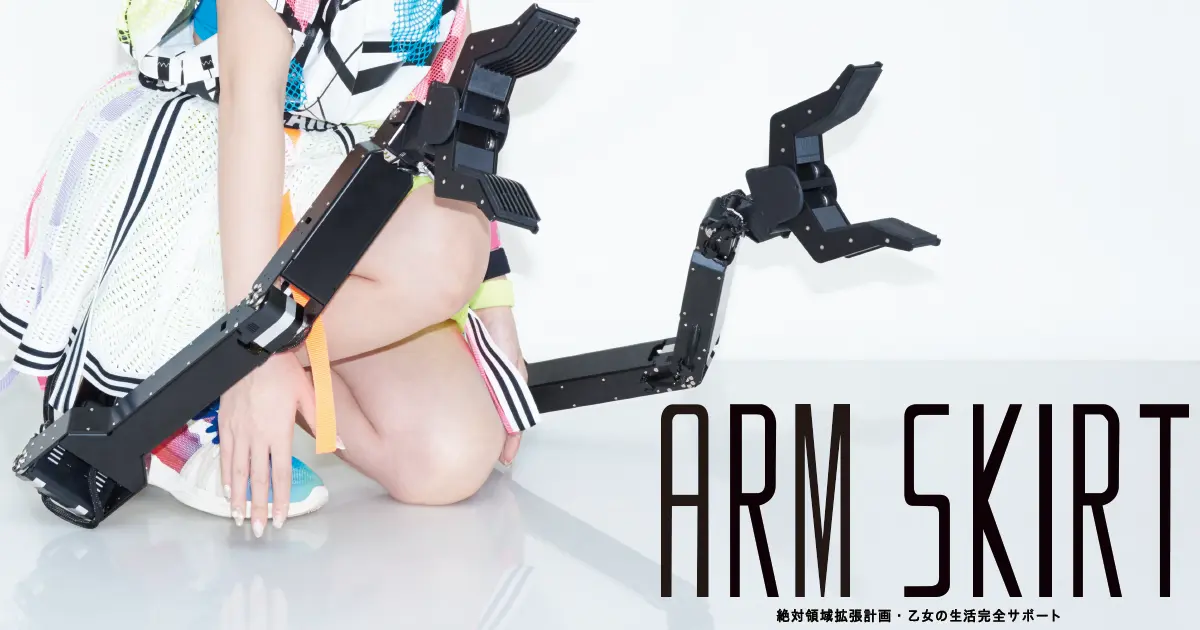 The Zettai Ryoiki Expansion Project is being implemented by KAYAC's creative director Kiyoyuki Amano. Hikaru Skirt announced last year lit up the zettai ryoiki (translated as "absolute zone" and referring to the area between where a girl's skirt ends and her stockings begin) with LEDs. It was covered by media not only in Japan, but also abroad, and the product became a hot topic.
The much awaited second part of the Zettai Ryoiki Expansion Project –The Arm Skirt – has been announced.
The concept is robot arms appearing from within a girl's skirt to assist her. The possibilities of the freely moving robot arms are limitless, such as picking up bottles or holding smartphones. We collaborated with Amauchi Industry and bloomakeLab in the development of the product.
We will continue to provide the latest information on the armskirt so be sure to check it out.
Arm Skirt
https://www.instagram.com/armskirt/
Hikaru Skirt
http://hikaruskirt.tumblr.com/