Attracting 4,200 people at one program! JAGMO launches fan club "JAGMO Patronage Program" Also launching "JAGMO WORLD PROJECT" for worldwide performance.
JAGMO, a game music orchestra run by KAYAC, announces the launch of the fan club JAGMO Patronage Program.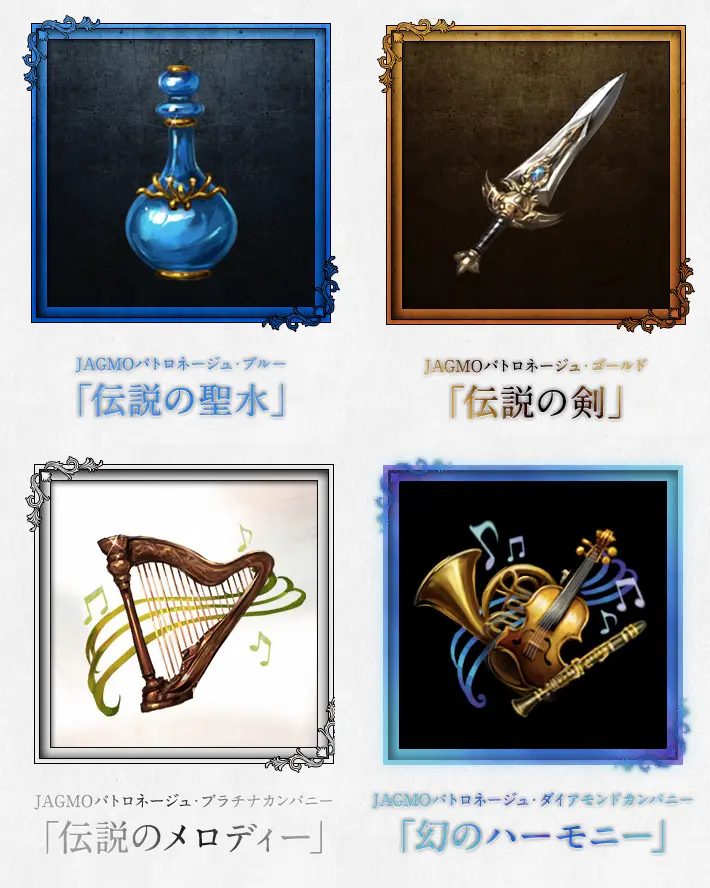 Under the vision of making game music a culture to be remembered in music history, JAGMO has given performance since 2014 and joined KAYAC in March 2015. During the two–day performance "JAGMO – legendary battle suite" held on Saturday, July 11 and Sunday, July 12, JAGMO attracted 4,200 people in three concerts. Attendance in 2015 has already surpassed 10,000, double the attendance last year.
Close relationships between artists and patronages (who support artistic activities) have created art cultures in history. Applying these relationships in the modern era, JAGMO Patronage PROGRAM is designed to encourage people to support JAGMO's activities to attain higher artistic quality, better rendering, and more inspiring performance. The program is categorized into four, two individual support categories and two corporate support categories. Benefits include the right to enter ticket lottery on a preferential basis, right to get an announcement slot during concert, and right to hold a concert.
Next JAGMO performance is scheduled on Saturday, October 24 and Sunday, October 25 under the title "Brave men's feast."
To expand activities overseas, JAGMO has launched JAGMO WORLD PROJECT with a plan to give performance overseas starting 2016. Starting in Europe and Asia, JAGMO intends to have concerts in all the continents within the next five years.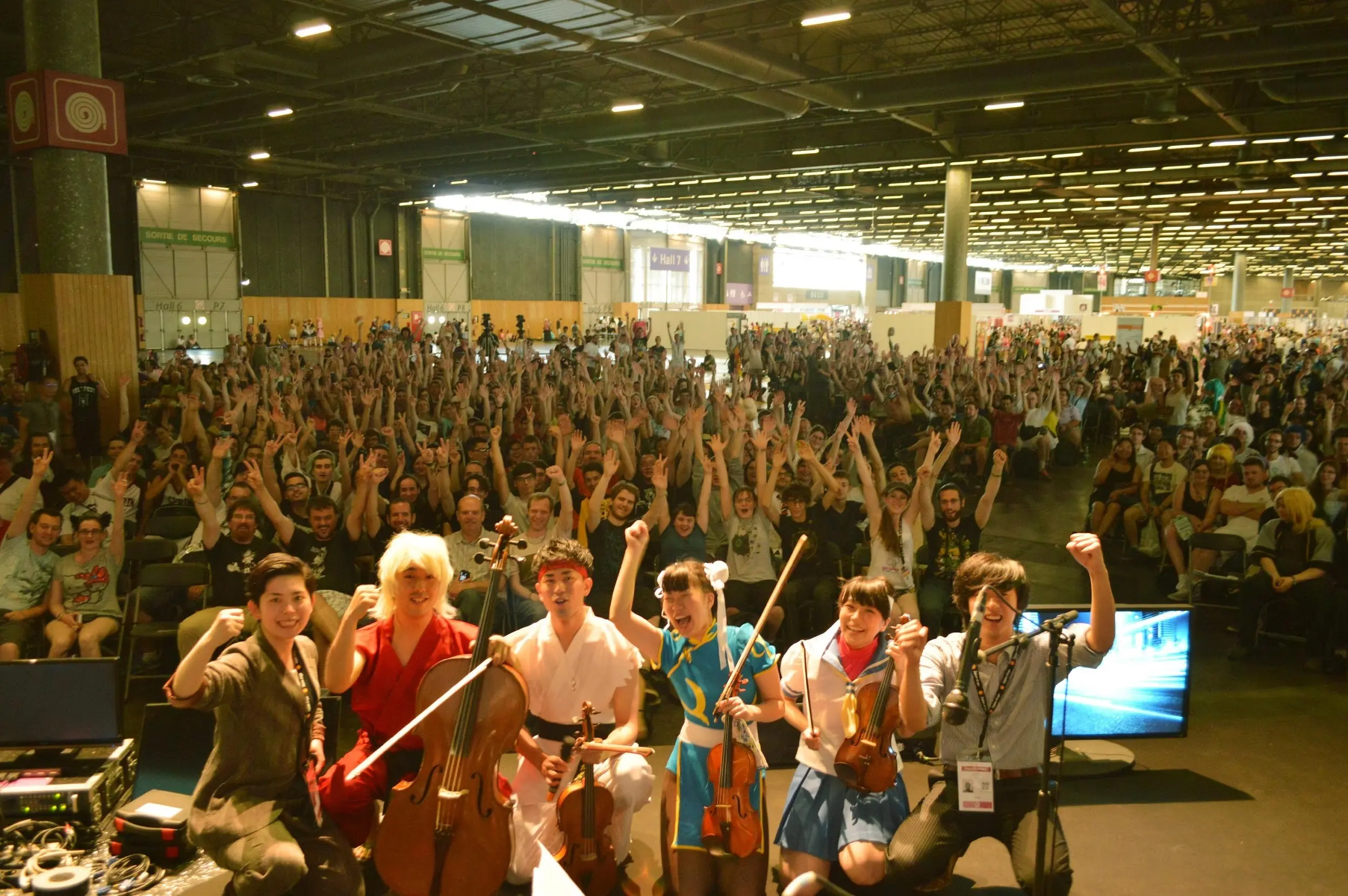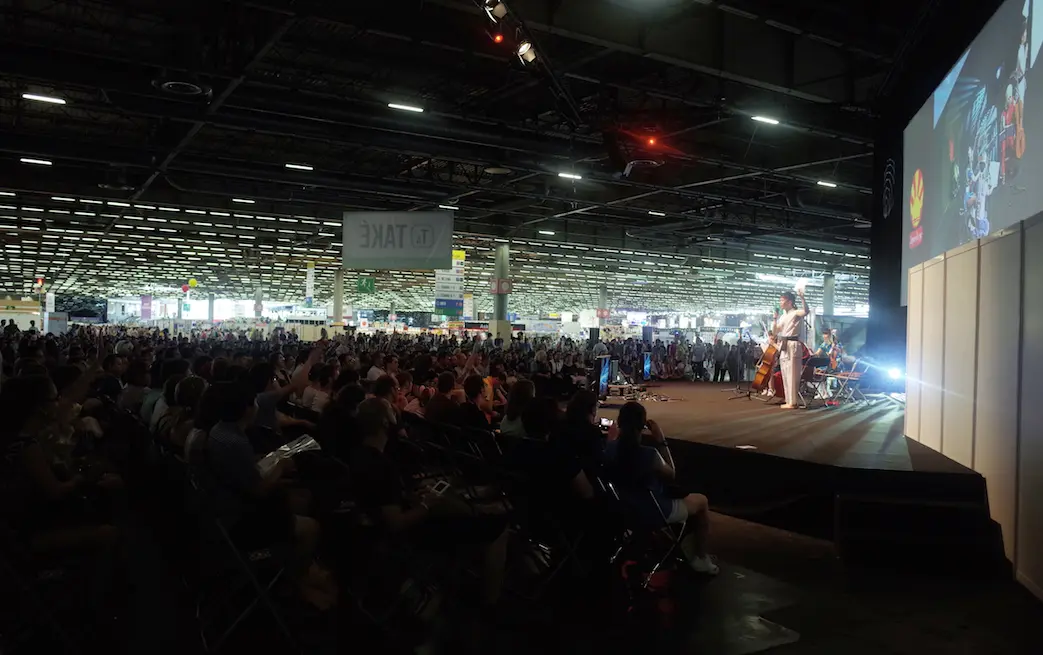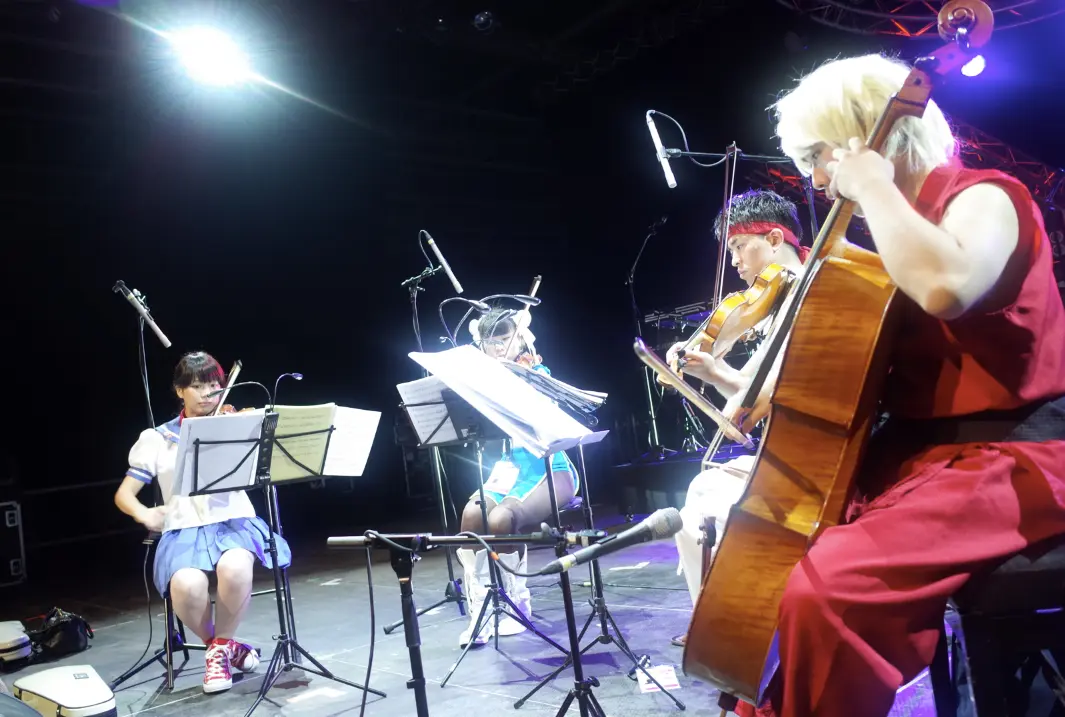 As the first step, JAGMO participated in Japan Expo held in France. JAGMO Paris String Quartet had two recitals as the first international performance with the support of the Ministry of Foreign Affairs of Japan (*). The performers in cosplay outfits gave performance mainly consisting of medleys of well-known songs from FINAL FANTASY and CHRONO TRIGGER. The program marked the highest attendance ever, successfully attracting about 5,000 people even though the recital was held first in the morning.
*Yasuhide Nakayama, State Minister for Foreign Affairs, gave comment as follows:
"I hope that Japan's game music orchestra hosted by JAGMO will expand internationally and fulfill the expectations of game fans and many others." Yasuhide Nakayama, State Minister for Foreign Affairs