Smartphone and projector change class teaching! Sakawa, KAYAC to release Kocri in July 2015
Smartphone and projector change class teaching!
Sakawa, KAYAC to release Kocri in July 2015
Hybrid blackboard app that digitizes analog blackboardThe blackboard manufacturer Sakawa (head office: Ehime Prefecture) and the digital content provider KAYAC Inc. (head office: Kamakura, Kanagawa Prefecture) will showcase Kocri(http://kocri.com/), a hybrid blackboard app to be released in July 2015, at the Educational IT Solutions EXPO to be held at Tokyo Big Sight from Wednesday, May 20 to Friday, May 22, 2015. The app is designed under the theme of "a new attempt to create an electronic blackboard and document image camera environment using a smartphone and projector."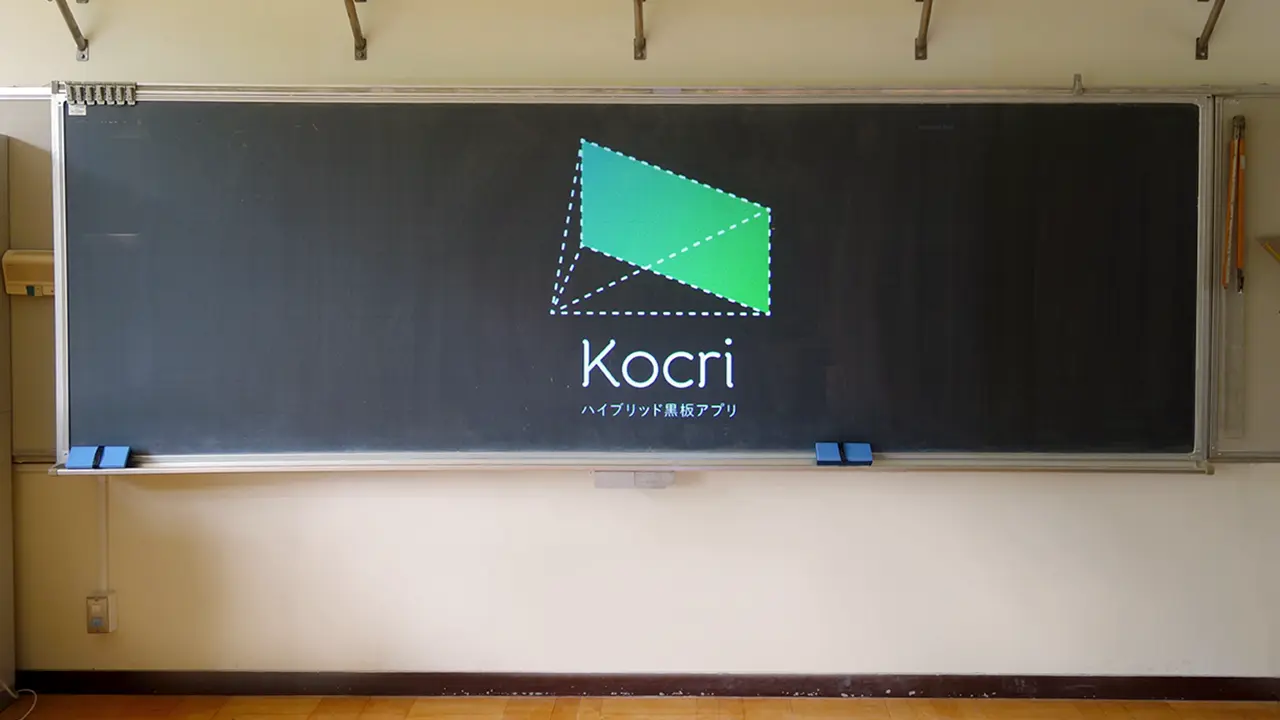 Kocri is a hybrid blackboard app (currently supporting iOS only) combining the benefits of real and electronic blackboards developed under the "Blackboard Future Project" being promoted by Sakawa and KAYAC since last year. It is now under development towards scheduled release in July (expected app price: 5,000 yen).
The Blackboard Future Project suggests a new way of using blackboards, which have been used in classroom in its original form for more than 100 years since the launch of the school system in Japan. The project combines new ideas and technologies while taking advantage of conventional use of blackboards. The prototype showcased at the last year's EXPO required PC and special projector. Kocri to be showcased this year can be used with any projector by launching an app and using it through Apple TV. This technology is patent pending.
Main features of Kocri to be showcased at the Educational IT Solutions EXPO are as follows. At the venue, a blackboard, projector, and Apple TV will be installed to provide visitors with demonstration class using Kocri.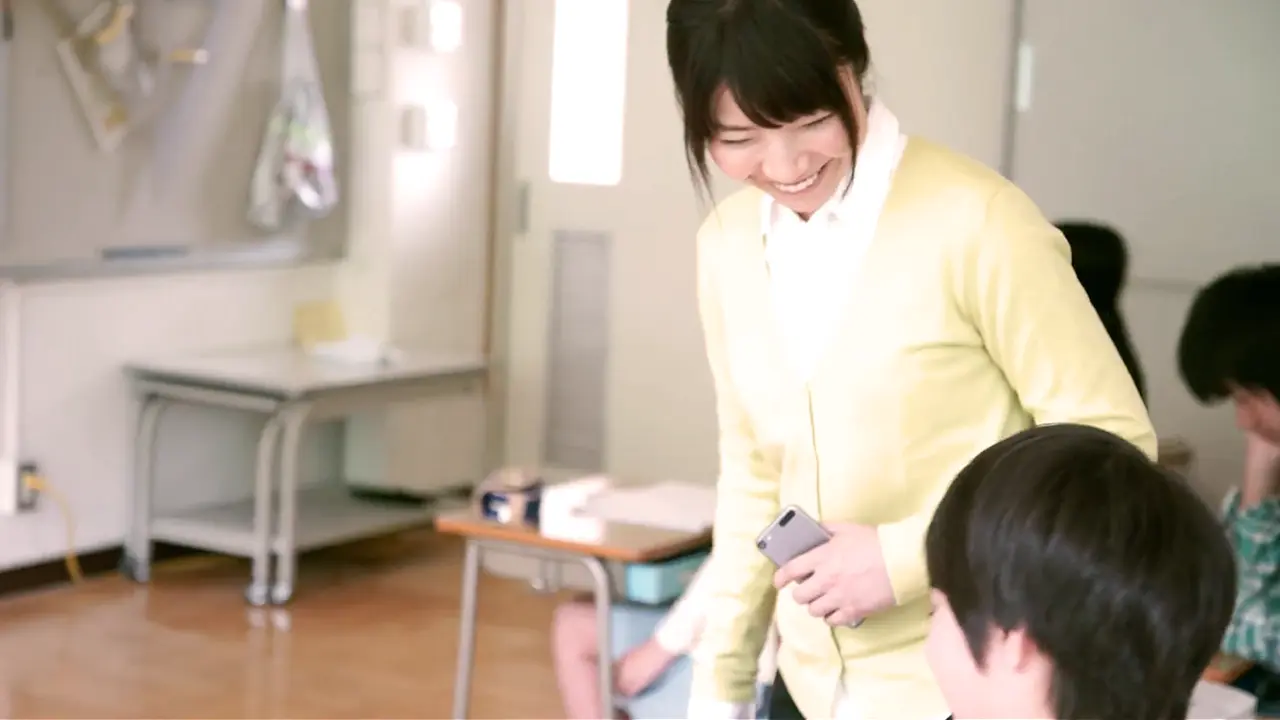 Making both class and teachers smart with smartphone
Without the need to wait for the app to be launched, teachers can quickly show teaching materials such as images and videos on a blackboard. They can switch between materials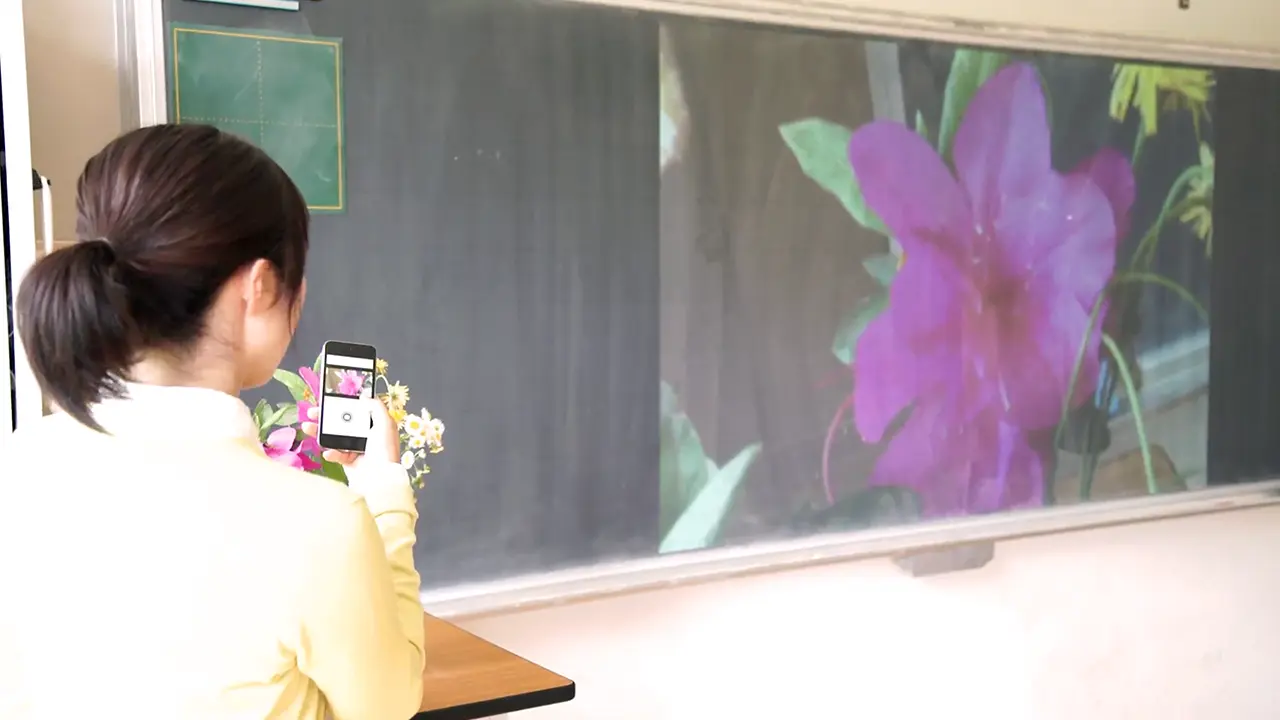 Pocketable "anywhere document image camera"
Teachers can take a picture of a student's notebook with their smartphone and show it immediately on a blackboard.
Easy to go back to last week's blackboard
Teachers can quickly show charts and graphs they prepared before class. Materials used in class are automatically saved on a smartphone and can be retrieved by date, which comes in handy for review.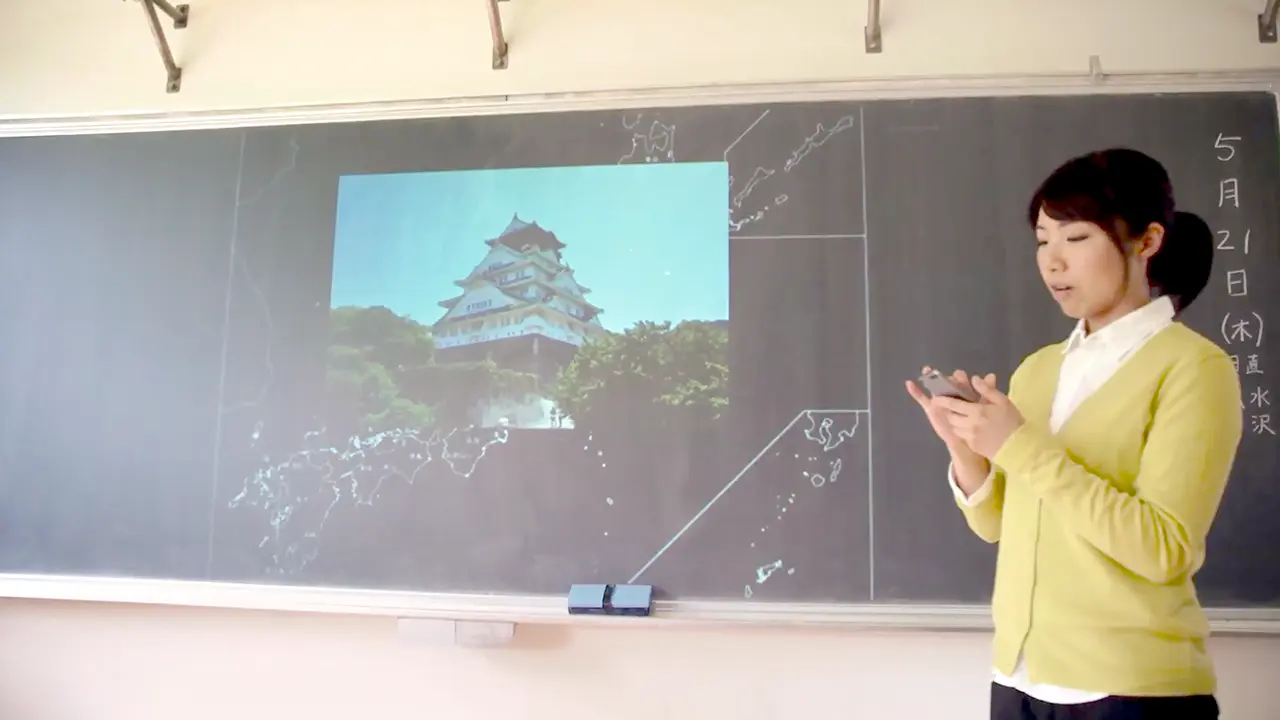 Quickly show sentences, Osaka Castle
Long sentences, charts, and complicated drawings that are cumbersome using chalk on blackboards can be shown with simple operation using one hand, enabling smart teaching.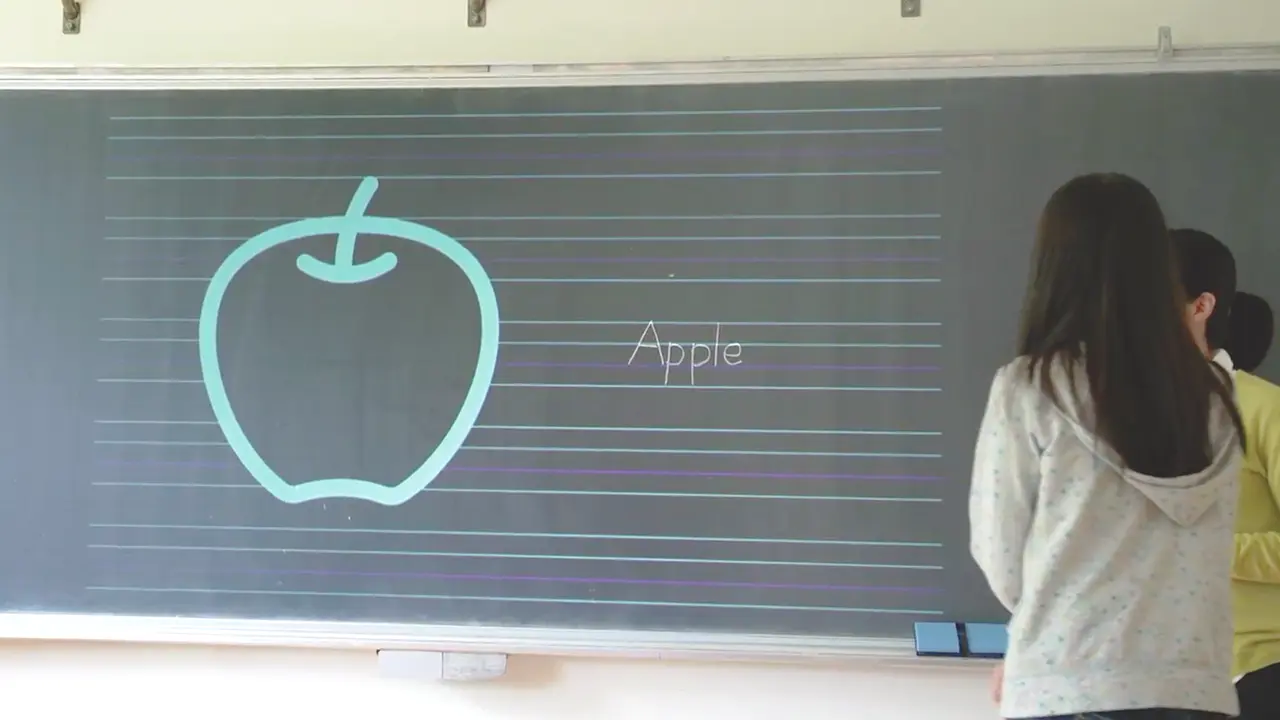 Display lined notebooks on blackboard
Using the guide function, teachers can show grid sheet and lines for English or Kanji writing on a blackboard to help students learn.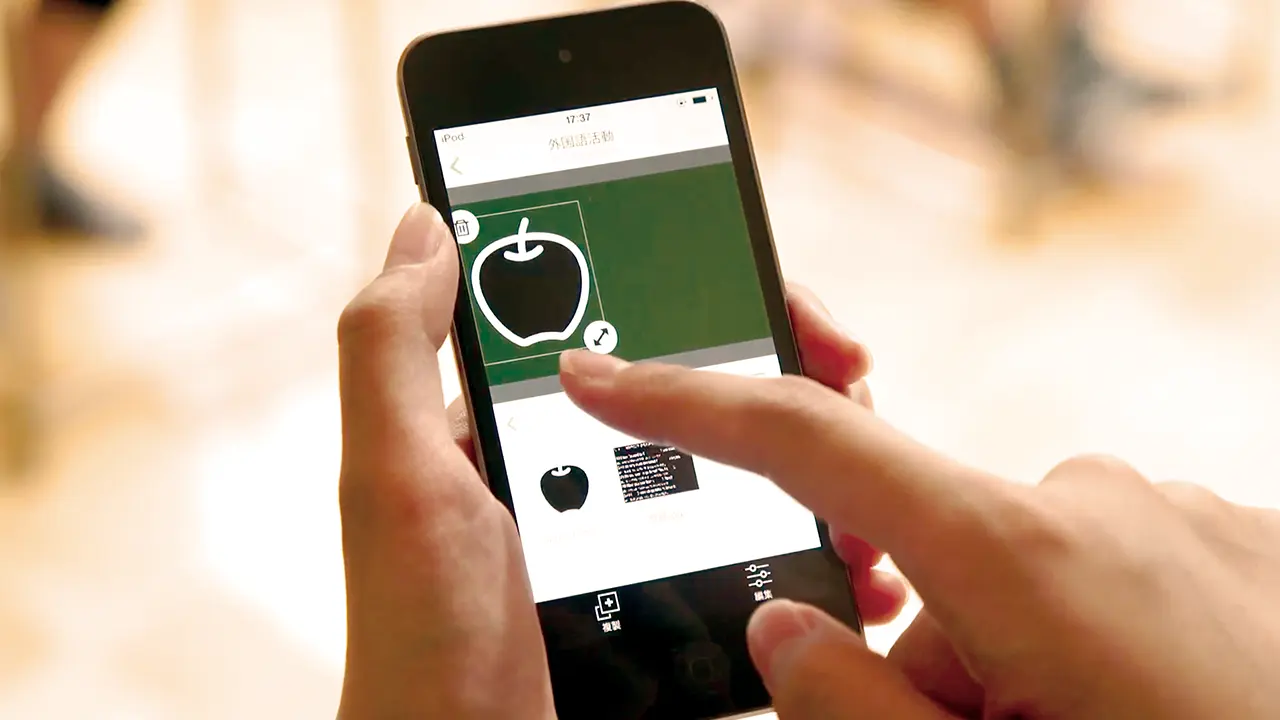 Show texts, photos, videos, PDF on blackboard
Teachers can share with class a seat chart or school trip photos and videos on a blackboard. This brings students together.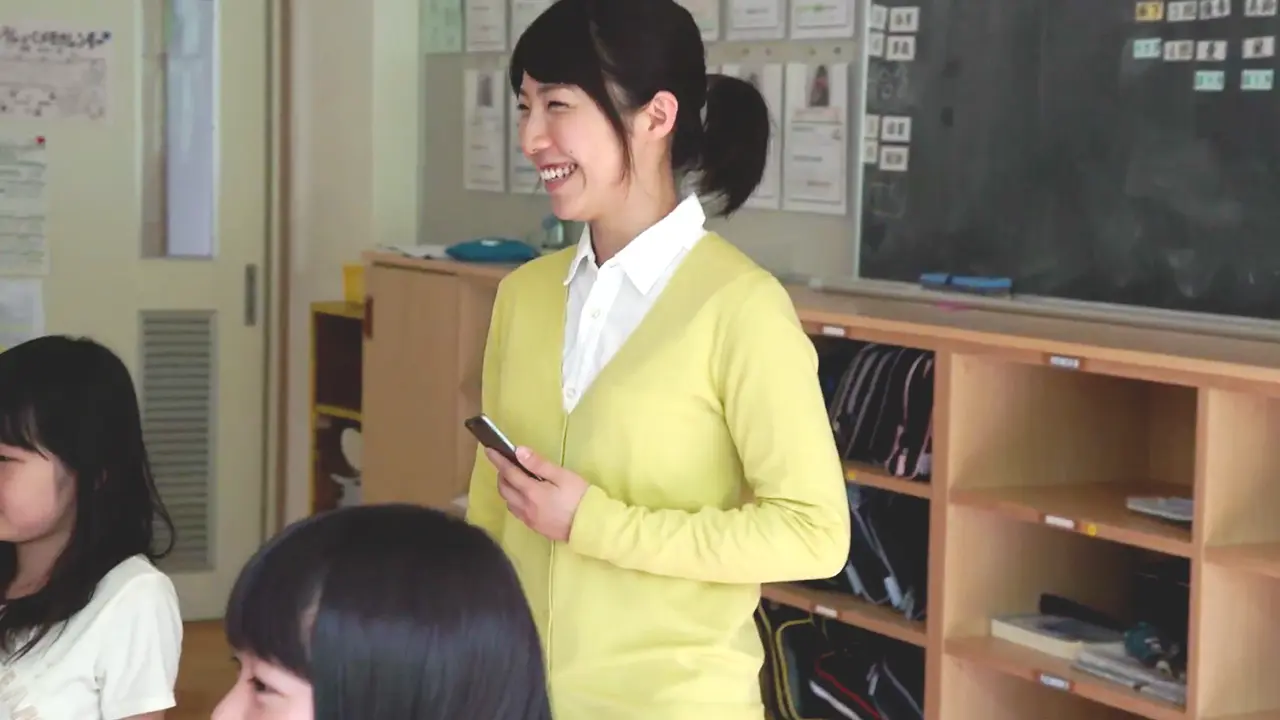 Classroom becomes live stage
Use a smartphone camera and display students on a blackboard to bring joy to class. Fun moment in class will become good memories at school.
KAYAC Company Summary
| | |
| --- | --- |
| Company Name | KAYAC Inc. |
| URL | http://www.kayac.com/en/ |
| Address | Kamakura Syunjyu Square 2F, 2-14-7 Komachi, Kamakura-shi, Kanagawa 248-0006 Japan |
| Established | January 21, 2005 |
| Representative Directors | Daisuke Yanasawa, Masanori Kaihata, Tomoyoshi Kuba |
| Business Description | Fun-loving creative business |
Contact Details for Information Regarding This Matter
KAYAC Inc. Public Relations
Email promo@kayac.com
*Company names, products and services are trademarks or registered trademarks of their respective companies.