KAYAC has created iPad diploma for Aiwa Elementary School, the World's best graduation gift!
Aiwa Elementary School in Tama city, Tokyo, is a public school
offering class in which every student has access to iPad
as well as class using a 3D printer.
KAYAC produced a graduation ceremony for Aiwa Elementary School
and created iPad diploma for those who were graduating.
When iPad is turned on, the home screen shows photo icons of
"classmates,""class teachers,""lower-class students,"
and "teachers' room" like a school yearbook.
Each section features autographed congratulatory messages.
Other content taking advantage of iPad functions include
six years of event photos, school song, and student's height
and weight data over six years.
It also contains messages for future self (time capsule),
which students can open only three, six, and twelve years later.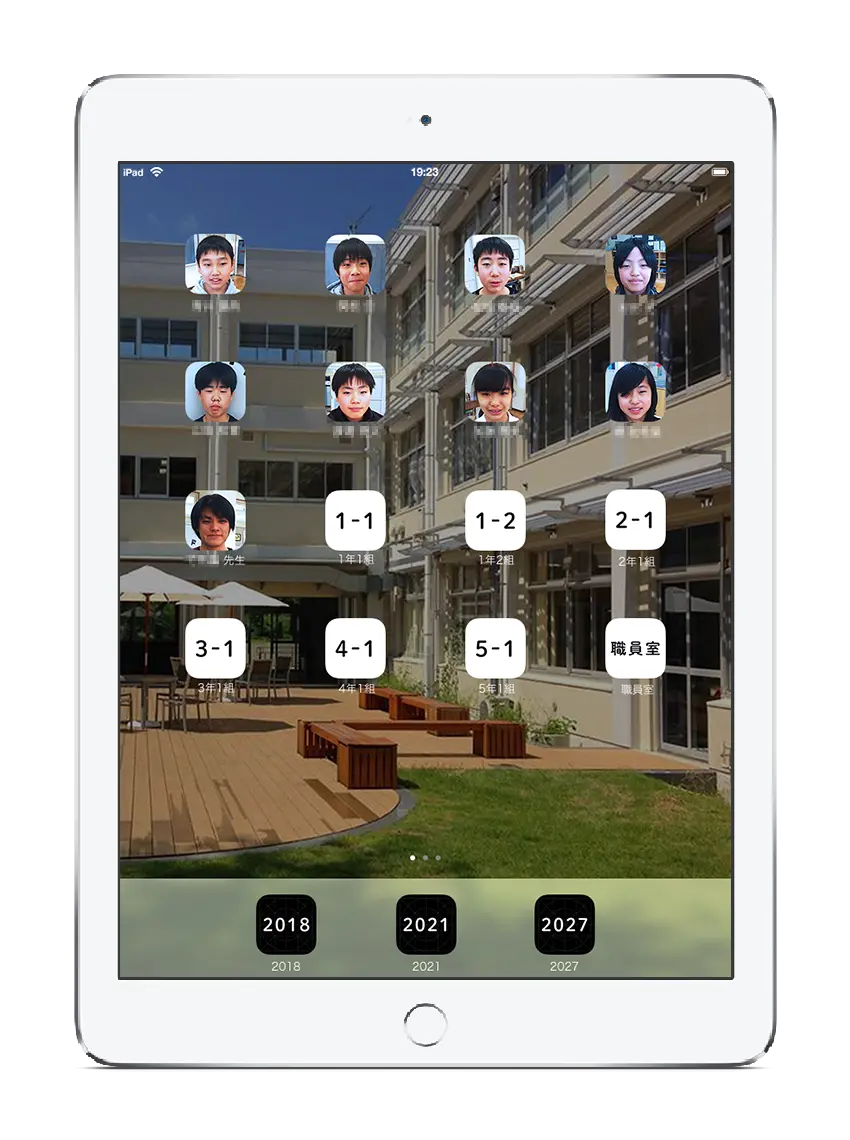 The back of the iPad body features laser-engraved certificate decoration.
At the graduation ceremony, Principal Takashi Matsuda handed iPad diploma to each student.
See video on the making of the diploma.