We are selling exclusive "lies" on April 1. Contact KAYAC about April Fools' Day project.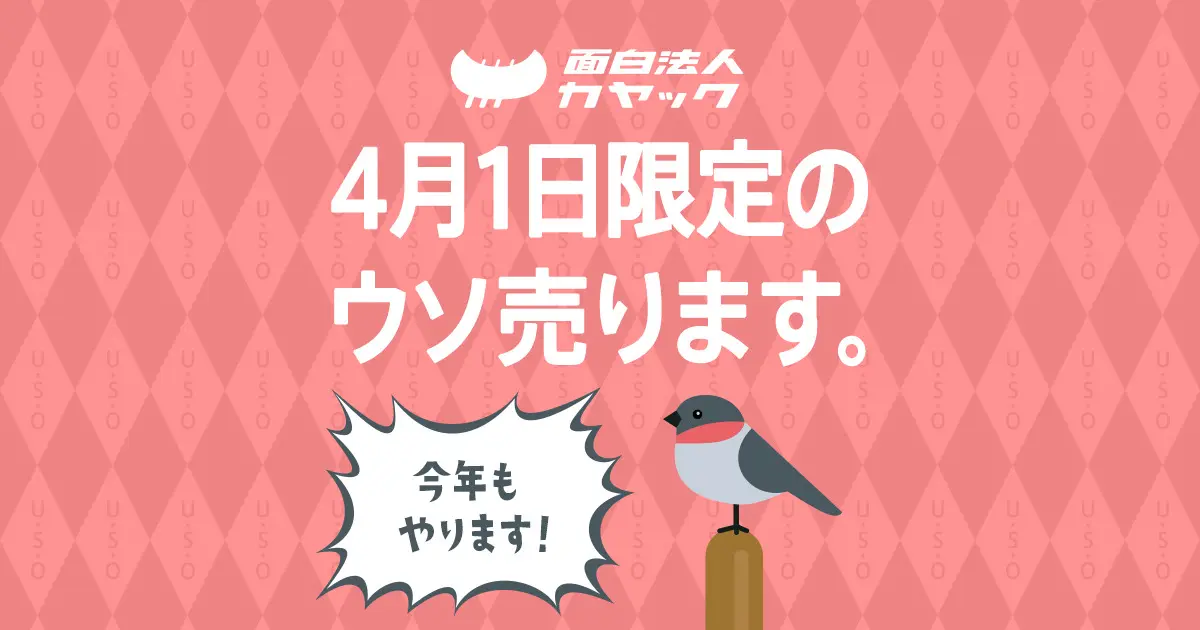 Like last year, KAYAC opened a website to accept orders
of April Fools' Day projects as client work service.
The site offers information about a lying project
covered by NHK last year as well as other lying
projects within KAYAC office.
Find out more on the website.
*We are selling exclusive "lies" *
http://april.kayac.com/