Finally completed! Next-generation heavy-duty huge robot "SUPER GUZZILLA" appears in Odaiba!!
Launched in July 2014, PROJECT GUZZILLA is a joint project with Taguchi Industrial in Okayama prefecture for developing the next-generation heavy-duty huge robot SUPER GUZZILLA. KAYAC supported the project as a client work.
SUPER GUZZILLA has finally been completed, and is now on exhibit at Fuji Television's major summer event "Odaiba YUME-TAIRIKU – Mega Dream Summer MATSURI 2015" being held until Monday, August 31.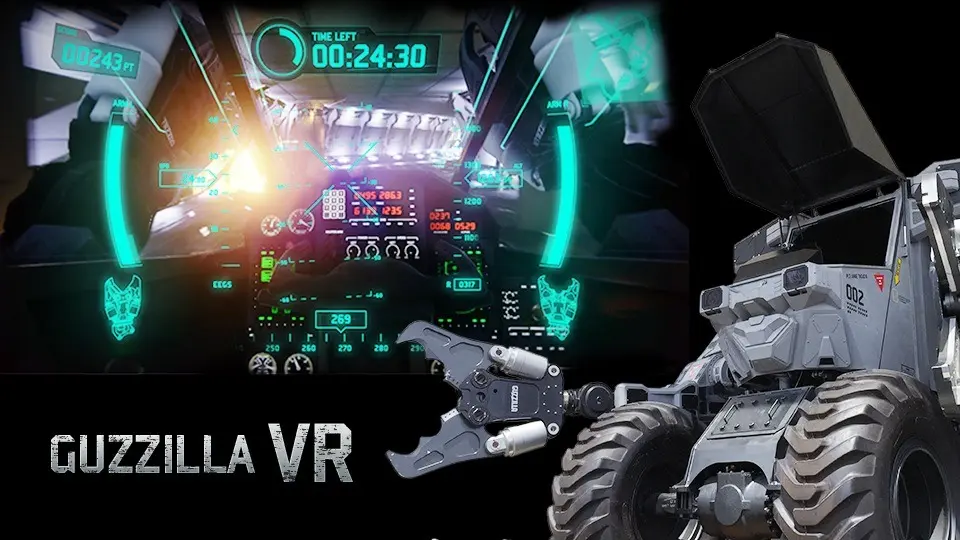 During the event, visitors of TAGUCHi SUPER GUZZILLA ODAIBA BASE in the venue can get inside the cockpit of SUPER GUZZILLA, a huge robot with the length of 7 meters and weight of 15 tons.
In the cockpit, visitors wear Oculus Rift, a head-mounted display specifically designed for virtual reality (VR), and experience GUZZILLA VR, a 360-degree vibrant story of escaping from a contaminated facility that is about to explode. The seat moves with the action. The voice actor Yoshimasa Hosoya has been employed as a commander who leads pilots (audience). You can enjoy life-like experience on board.
This summer, don't miss the opportunity to fully experience the vigorous VR as a pilot on SUPER GUZZILLA in Odaiba!
「PROJECT GUZZILLA」
http://www.taguchi.co.jp/project-g/
"Odaiba YUME-TAIRIKU – Mega Dream Summer MATSURI 2015"
http://www.fujitv.co.jp/yumetairiku/index.html
See here to find out more about the venue and GUZZILLA VR!

Provided by Engadget